Chantal Veltkamp - Electrical Design Engineer
My name is Chantal Veltkamp and I am an Electrical Design Engineer at Omori Europe. In addition, I am part of the ISO 9001 Quality team and I also ensure that our mechanics are neatly dressed in their work clothes.
Starting a project from our standard
I am married to my husband Erik and I have 2 sons. My hobbies are handball, running and attending concerts. On Friday afternoon I have been giving the E-pupils training since September. Its so much fun, it only gives you positive energy. I'm also quite proud that I cycle to work every day. For almost 10 years.
The best thing about my work at Omori Europe is to start a project from our standard, which is constantly being improved. When we come to the conclusion that it is better to use a different sensor in our work, it is immediately applied in our standard. By keeping track of this, you have the latest update all the time. It just takes a lot of time to keep track of that.
"When I get groceries from the supermarket, I think it's great to come across the packaging of our customers there. They were made on machines which I drew the electrical diagram for."
It is important that we continue to communicate well
I work in the Automation & Control department, where Robert Berends is our team leader. Within the versatile team I work together with Kevin, Niek, Chris and Metin, all very different types, so it is very important that we continue to communicate well. That is occasionally an issue in our team. Personally, I think it is important that I can get along with everyone (that I can go through 1 door with everyone). In my opinion, you do that by leaving everyone in their value. A joke is okay and part of it, but then just go back to work.
"Optimizing E-plan is a great challenge"
In colleagues I mainly look for professionalism in the field of work, although I also find a chat in the workshop very pleasant. A nice challenge in my work is optimizing the E-plan package; a software solution in the fields of electrical engineering, automation and mechatronics that streamlines engineering processes.
In 2018 we went to Rome for a weekend with all colleagues from Omori Europe and Selo, to celebrate the 75th anniversary of the company together. That was really cool! This way you also get to know your colleagues in a different way.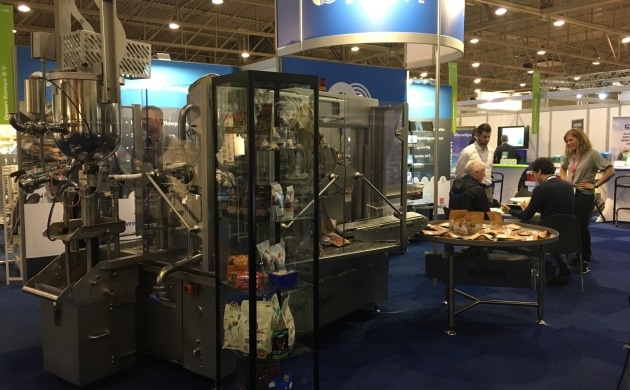 In addition to my work as an Electrical Design Engineer, I have been to one of the trade fairs we participate in several times. Planning and arranging in advance is really not my thing, but fortunately we have had Inge who has done that for a number of years. Looking at the latest techniques and innovations and meeting different people, on the other hand, I find particularly interesting.