Jeroen Mulder - Technical Director
My passion for technology is my biggest motivator. However, the fun I had tinkering in the beginning of my career has never completely disappeared for me. I still find it a nice challenge to occasionally translate a nice idea of my own or a colleagues into stainless steel.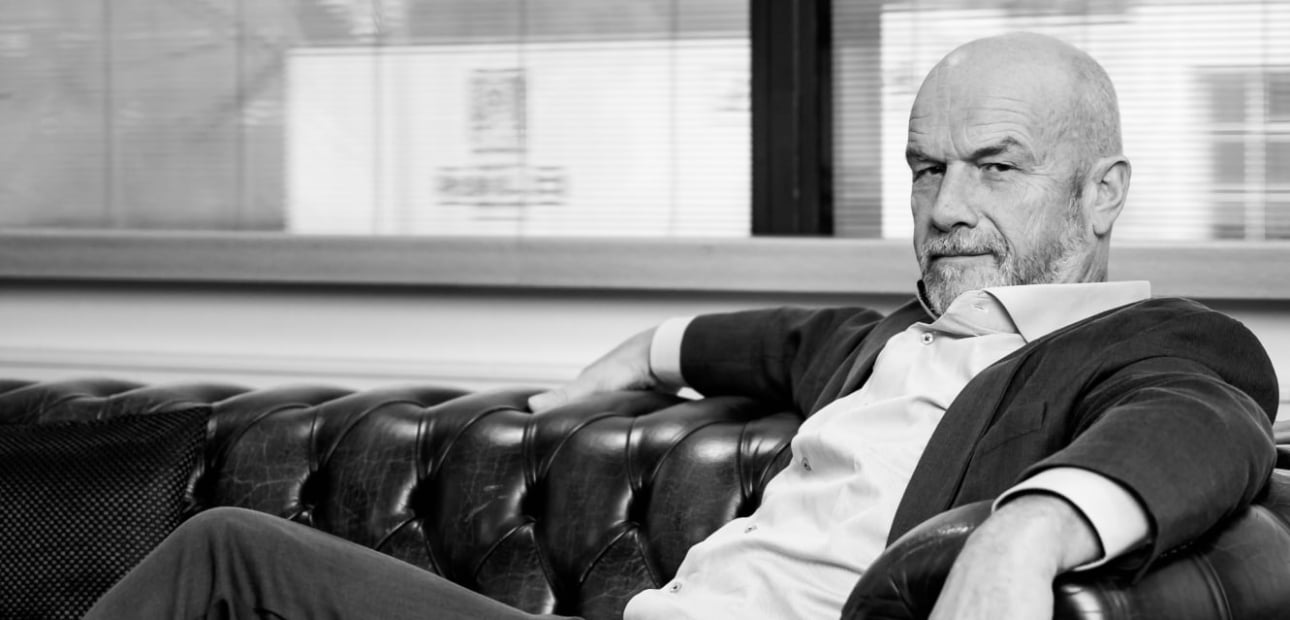 Where has the time gone?
I remember like it was yesterday that I was hired after an exciting application at Omori Europe, then still Selo. In 1984, applying for a job was still exciting. You had to write a nice letter, then got cut through in a difficult job interview and then waited. The fellow applicants who were waiting at the reception, at least did not have a neater suit on than me and I was the chosen one. During the application I had told the then director that I could weld TIG well. That was still a bit of a problem but with some luck and help from the most sympathetic colleague, I passed the probationary period and I got a permanent appointment.
Nowadays things are different. Children are already recruited at school by either the business community, or by all kinds of employment agencies that conveniently sit between supply and demand. I think it is a pity that a significant part of the salary costs in this way goes to third parties, who do not provide added value.
One of my first company parties was the 25th anniversary of an 'older employee'. The man had once moved with him when the company, originally from The Hague, settled in Oldenzaal. For me as a 24-year-old, it seemed unimaginable that you could work at a company for so long. "Man and boy" they say in the UK. Now, 37 years later, I myself am the old man who has always been there and the strange thing is that I myself experience this event as 'not so long ago'.
"I still consider it a challenge to occasionally translate a nice idea of myself or a colleague into stainless steel."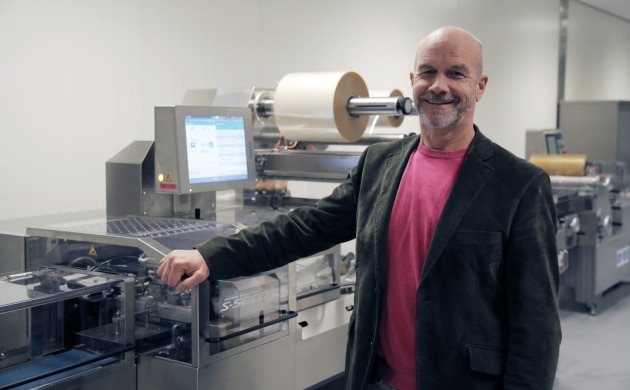 From mechanic to director
My career at Omori Europe was like an exciting adventure; Never a dull moment. I started as a service technician. In a company with an international market area, that is a wonderful profession. Especially for people who find it interesting to see more of the world and experience other cultures. In the years that followed, I became more and more policy-making in the company. From mechanic to director is sometimes said. Both functions are still equally important as far as I'm concerned!
In 1999, together with the other board members, I was offered to take over the firm together with a private equity company from the previous director-owner. A condition for me to participate in this was that the policy should be aimed at changing from a trading company with agencies to a company that, in addition to these activities, also focused on a part of process development, mechanical engineering and own creativity in packaging solutions. The rest is history… With Omori Europe we are a household name in packaging and with Selo a world leading manufacturer of process equipment for the food industry.
If you grow in an organization, of course, the worries also come. However, the nice tinkering in the beginning of my career has never completely disappeared for me. I still find it a nice challenge to occasionally translate a nice idea of myself or a colleague into stainless steel. My passion for technology is my biggest motivator. The development of user-friendly sustainable packaging is also part of this. It gives me satisfaction when I walk into a supermarket with family or friends and can point out what we have achieved with Omori Europe. Even better for me is to see how the companies that have chosen our solutions have succeeded and have grown as a result.
"Time flies when you're happy"
In 2015, Omori Japan acquired a large stake in our strongly grown company. We had become so big that it became inevitable to split the activities into packaging and into process. With our new shareholder, we had room to grow. Investments have been made in a new process hall for Selo in Hengelo and the building in Oldenzaal has been expanded with a production department for parts.
The Omori flowpackers that we used to import from Japan are now largely produced in Oldenzaal. Made in Holland and I'm proud of that. Proud because we are able to combine the finesses of the high Japanese quality awareness with the simple and above all hygienic design style of us Dutch.
I realise all too well that everything is finite in this world. Many of my peers have long had priorities other than innovation and machine development in the company they work for or have worked for. I find it really interesting every day and hope to be part of this company for a long time to come. I have wonderful colleagues, many of whom I see as my friends and family. I am grateful to those who have made this journey with me. A few years ago I transferred my position as general manager, which allows me to focus more on technology. The technique that, when I started here, I found a bit boring but have come to embrace more and more. I have a background in motor vehicle engineering and previously worked in the restoration of classic engines. That was of course much more interesting than the mostly electrically driven packaging machines. I still have classics, but I have discovered that it is better to work with packaging machines to finance them.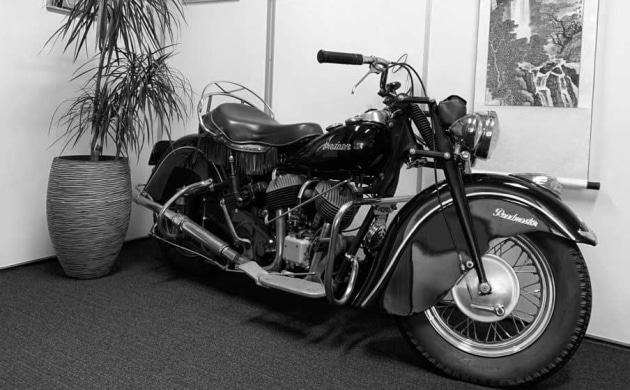 If I still have a long time to work here, I will spend it as much as possible on innovation and development. In mechanical engineering, a basic design is often built that is designed on the functionality. In order for the mechanism to function, a control cabinet is built with the necessary controls. Finally, we look at where any hazards can be shielded with safety shielding. I believe that the control cabinet as well as the security should be part of the initial model and as such intrigued in the design.
I hope that I can welcome many new people to Omori Europe who are not afraid of a challenge and, like me, realise later in life that they know their way around Tokyo and New York better than in the village where they were born.