Also in times of crisis, you can count on us!
Mar 2020
The corona virus has a firm grip on our country. That is how our prime minister started his message to 17 million Dutch people. We are living in a new reality and together we are facing an enormous task. Like our government, Omori Europe is also taking responsibility to limit the spread of the coronavirus.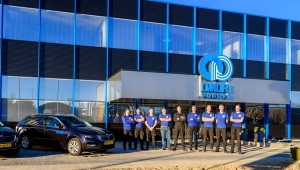 We have aligned our business operations with these measures and taken further actions to protect the health of our customers, employees and suppliers.
We will follow the advice of RIVM (National Institute for Public Health and the Environment) and the Dutch government
Employees who can carry out their work at home immediately started doing so
Meetings take place via Skype or telephone
Until further notice, we will not participate in conferences, meetings, fairs and events
Either way, it will be a difficult time for all of us. As your expectation, we will not let you down. You can count on us!
We will do everything we can to assist you in these critical times with our professional services, with parts and logistics. As always, we remain available 24/7, on +31 (0) 88 666 74 00 and by email at: info@omori.eu
We'd like to conclude with the words of Mark Rutte; "Together we will overcome these difficult times."