Innovative growth splits Omori and Selo
The Japanese company Omori Machinery Co. Ltd., sold its interests in the Selo Food Group from Hengelo on March 2nd, resulting in the split of Omori and Selo. Omori is an internationally operating manufacturer of high-tech packaging equipment with a network of locations all over the world.
Omori Machinery Co. ltd. became the largest shareholder in the Selo Group and Omori Europe in 2015. The multidisciplinary company from Oldenzaal has since been split into several branches, by making the various activities independent. The funds released from the sale will largely be used to further develop Omori Europe B.V., the head office for the European market in Oldenzaal.
Together with its subsidiary in Liverpool, Omori UK, Omori Europe will play an increasingly important role in the interesting market of the packaging industry. The focus of the activities is in the field of process and packaging equipment for the food industry and pharmaceuticals. Beautiful innovations that contribute to reducing the amount of plastic play an important role in this. This success contributes to the exponential growth of Omori Europe. Continuous research has shown that the food industry in particular and ultimately the consumer benefits from this.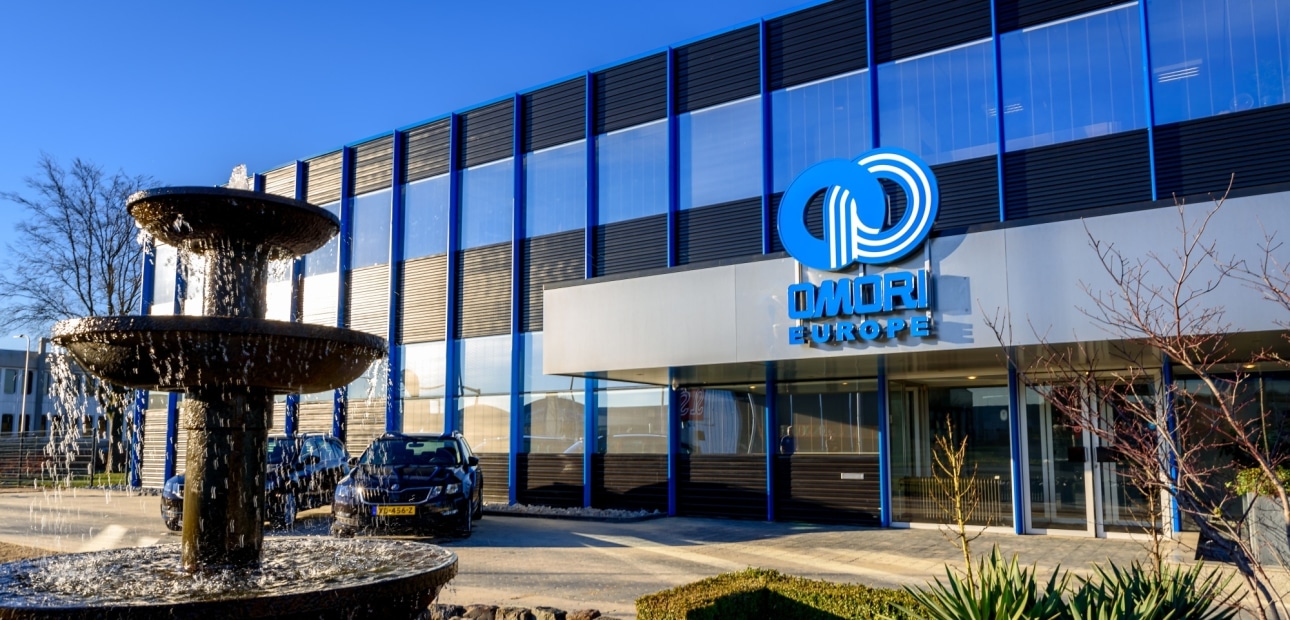 The Dutch shareholders Maureen Geeraths, Jeroen Mulder and Erwin Middelhoff have great confidence in the future and will continue to work on the growth of the company together with their Japanese and English colleagues. Over the years, our range of packaging machines has been further expanded and refined in terms of technology. This is only possible if – as we do – we keep up with the times. This makes us, as Omori Europe, the European dealer of Leepack stand-up pouches, filling and sealing machines and also of Tsubakimoto packaging machines for the pyramid tea bags, which are well known to consumers in particular.
Because we can make parts ourselves very quickly, we have invested heavily in processing machines for the CNC machining department. This allows us to serve our customers quickly and significantly shorten delivery times.
Innovation is therefore of paramount importance to us. We also keep a close eye on all additional environmental aspects. Thanks to the aforementioned innovations, we can say that we are making a significant contribution to reducing the use of plastic.
"We are confident that by bringing this focus to our operations, we will increase our positive impact on the European market," said Maureen Geeraths, Managing Director Omori Europe. "And we invite anyone who thinks they can keep up with the speed of our technical developments to join us. Due to the international character of our activities, working at Omori is an exciting adventure for many. We are currently looking for engineers, machine builders and service technicians".
Together with Omori UK, the Oldenzaal branch currently employs about 80 employees. This number is expected to continue to grow in the coming years.