Our service department is an important pillar for Omori Europe
We are proud of our service team that is available day and night for our customers! Our colleagues are happy to go the extra mile to ensure that your packaging process runs as smoothly as possible.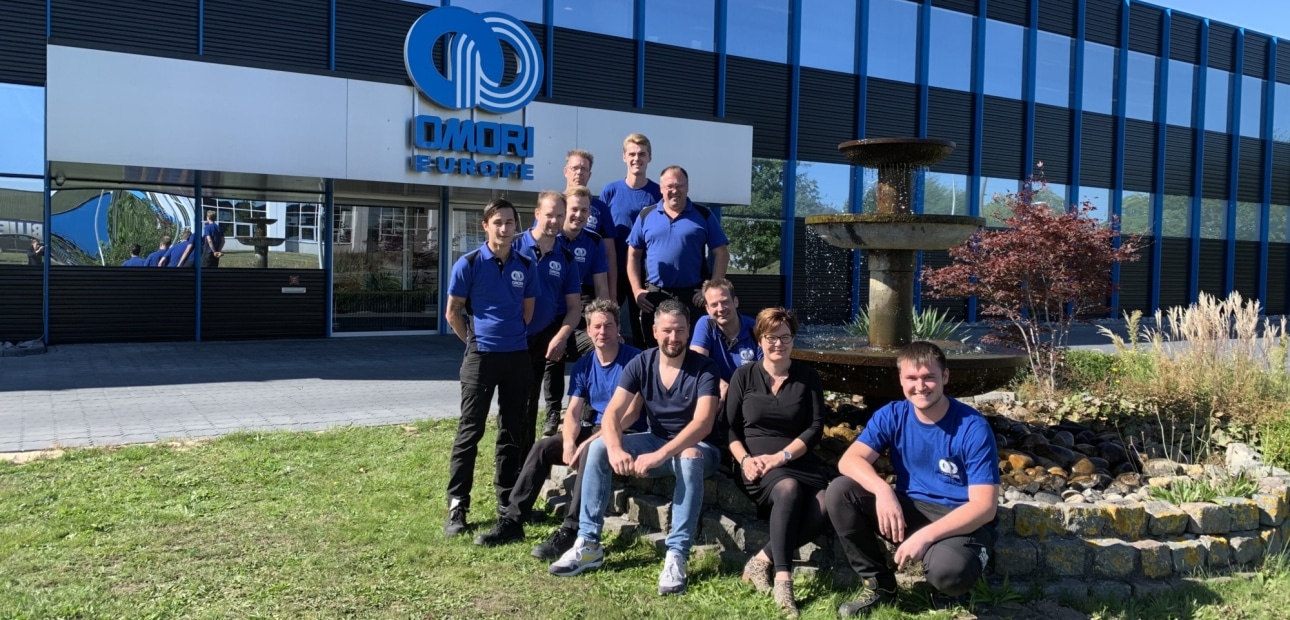 The service callers have a great deal of knowledge of our machinery because they have worked as service engineers themselves and know from their own experience what is going on with our customers on the shop floor. We switch quickly, whereby success can already be achieved with the first telephone consultation. It is not without reason that this is experienced as particularly positive and pleasant when a calamity occurs.
Our service engineers are available 24/7; skilled technicians with enormous flexibility towards all our customers. In this way, your production is always up and running again quickly and downtimes are kept to a minimum.
Our service engineers keep your packaging machine in optimum condition so that it can continue to perform at a high level for years to come. During installation and/or maintenance you will notice that our technicians have extensive professional knowledge and are used to thinking along in the daily process.
Constructions and parts are largely made in our own workshop. As a result, Omori Europe has a large amount of parts in stock. We try to ship the necessary parts that our customers order the same day.
Omori Europe's customer-oriented service and aftersales guarantee:
Telephone service by service callers
Support through remote support
Service engineers at your location
Fast parts delivery
Preventive maintenance
Regular and Safety Inspections
Revisions
Machine training on location or in our own demo room
Gerbert and Rogier are happy to help you with questions and support. Simply contact them.