Tailored Packaging Solutions to Meet Your Specific Needs
No matter the size or intended purpose of your packaging, we place a strong emphasis on understanding and fulfilling your unique wishes and requirements. Even if your request presents new challenges, we are dedicated to finding the best possible solution. With our extensive experience in the packaging industry, we consistently meet and exceed the expectations of our valued customers.
At Omori Europe, we adopt a customer-centric approach, always keeping your product at the forefront of our packaging solutions.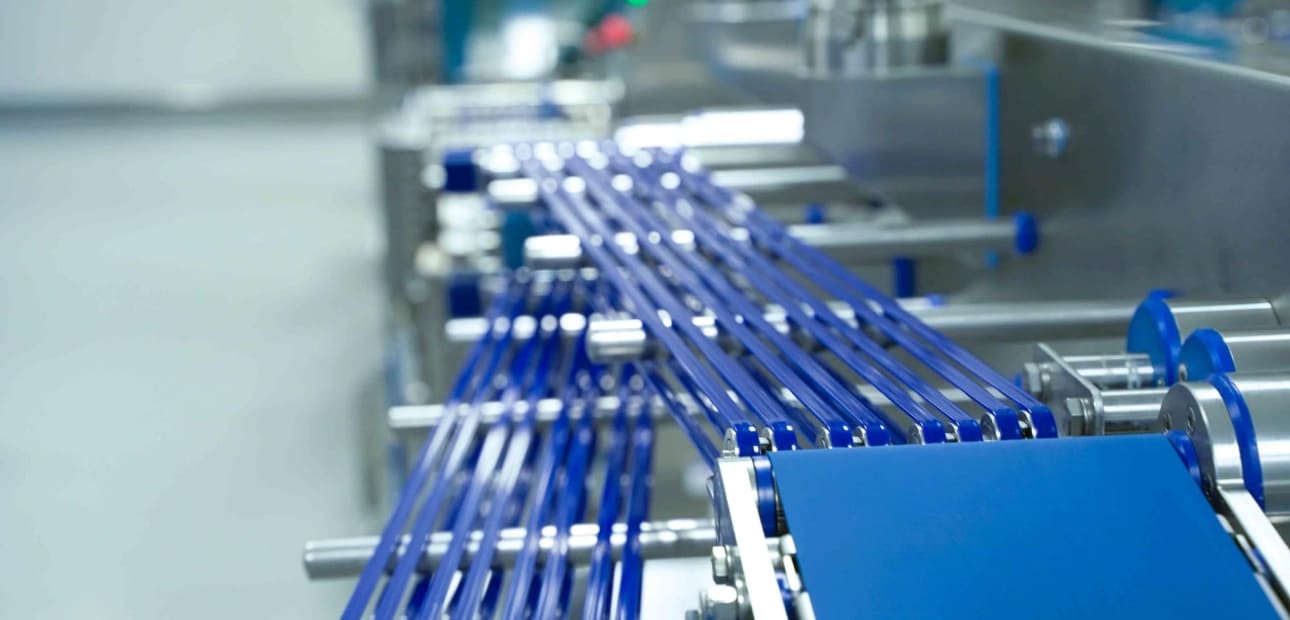 Tailor Made Solutions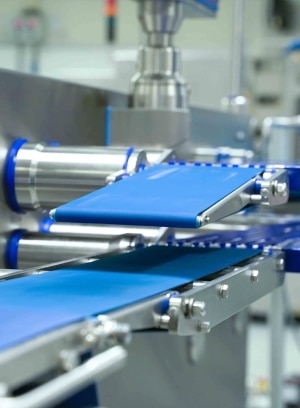 Smart Inliner
Introducing the Smart-Inliner: Revolutionary Alignment Solution for Sliced Cheese and Meat Products
"In contrast to traditional systems that merge two tracks into one, we have pioneered the Smart-Inliner, a cutting-edge solution for aligning two tracks of sliced cheese and meat products. This innovative technology not only ensures precise alignment but also incorporates product correction capabilities, enabling seamless placement of products in a perfectly straight manner. Experience the next level of precision and efficiency with our Smart-Inliner system."
Two Lane Deposit system
Cutting-Edge Import System for Hygienic Packaging of Sliced Cheese and Meat Products
"Discover our state-of-the-art import system designed for the automated imposition of sliced cheese and meat products onto trays, seamlessly integrating them into the packaging machine. Engineered with the food industry in mind, our suspended stainless steel frame ensures optimal hygiene, supported by two legs for easy cleaning and maintenance. With high-speed shuttle conveyors, our system swiftly withdraws the portions, allowing them to effortlessly descend into the packaging shell. Experience the efficiency and precision of our cutting-edge import system, tailored to meet the stringent requirements of the food industry."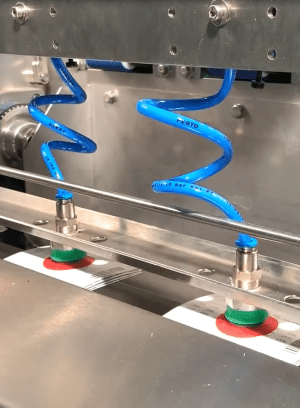 Blister with package leaflet
Seamless Packaging Process with Omori High-Speed Flowpacker
"Following the unstacking of blisters, the envelope, leaflet, desiccant bag, and medicine blister are precisely aligned in a streamlined manner. This meticulously stacked package is efficiently packed at a rapid rate of 180 pieces per minute using the cutting-edge Omori high-speed Flowpacker. Experience the seamless packaging process and unmatched speed of our advanced Flowpacker technology by choosing Omori for your packaging needs."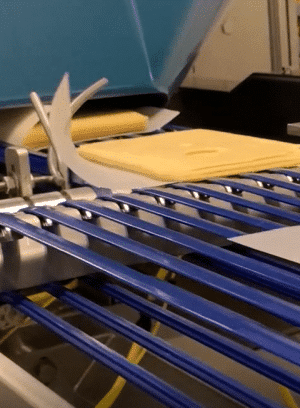 Gripsheet machine
Automated Gripsheet Machine: Effortless Paper Pad Application for Sliced Cheese and Meat Products
"Our state-of-the-art gripsheet machine revolutionizes the packaging process by automatically providing portions of sliced cheese or meat products with a convenient paper pad. Seamlessly integrated with the Omori packaging machine, the string feed path takes control of the product, automatically adjusting the pitch for optimal alignment. Just before reaching the shaped shoulder, a specialized guide is strategically positioned to fold the gripping edge of the paper pad securely around each portion of cheese or meat product. Experience the effortless and precise application of paper pads with our advanced automated gripsheet machine, enhancing efficiency and ensuring product integrity."