Packaging based on your wishes
No matter how big your packaging may be and what this packaging is intended for: we focus on your wishes and requirements. Even if your request is new to us, we will always go for the best solution. Thanks to our many years of experience in the field of packaging, we always manage to meet the wishes of our customers.
At Omori Europe, we take our customers' product as a starting point.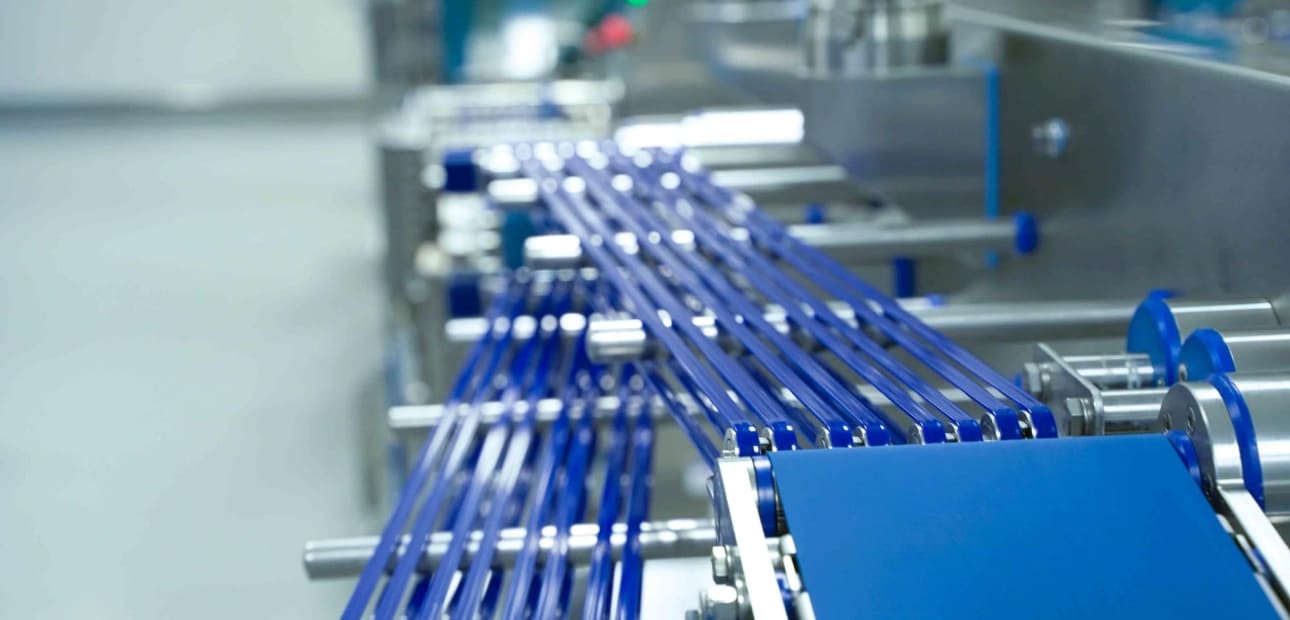 Tailor Made Solutions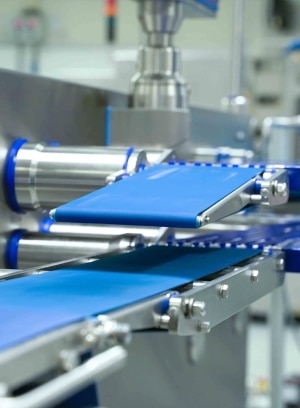 Smart Inliner
"Instead of a system with a traditional inliner that joins 2 tracks into 1 track, we have developed a Smart-Inliner for aligning two tracks of sliced cheese and meat products. At the same time, product correction is carried out in order to be able to lay the product straight."
Two Lane Deposit system
"Import system for the automatic imposition of sliced cheese and meat products on tray and entry into the packaging machine. The almost entirely suspended stainless steel frame is specially designed for the food industry; supported on two legs for optimal hygiene. Two high speed shuttle conveyors withdraw at shooting speed, causing the portions to fall into the shell."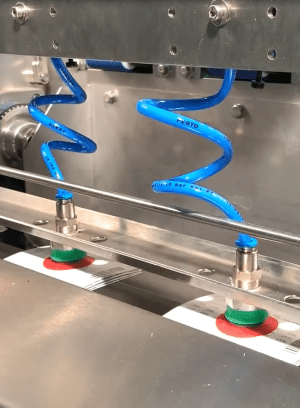 Blister with package leaflet
"After unstacking the blisters, the envelope, leaflet, bag of desiccant and the medicine blister are stacked in line. This stacked package is then packed with 180 pieces per minute using the Omori high-speed flowpacker."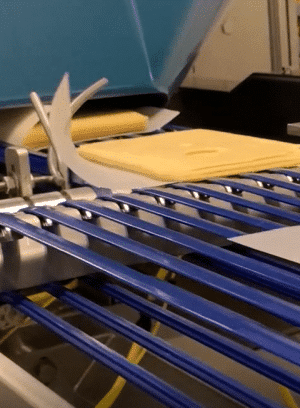 Gripsheet machine
"The gripsheet machine automatically provides portions of sliced cheese or meat products with a paper pad. The string feed path controlled from the Omori packaging machine takes over the product and automatically adjusts the pitch. Just before the shaped shoulder, a guide has been applied to fold the folding edge of the grip sheet around the portion of cheese or meat products."