Packaging machines Leepack
Leepack is the world's leading manufacturer of filling and sealing machines for preformed bags. As a preferred supplier for the European market, Omori Europe has a range of packaging machines that can process preformed bags from 100 grams to 7 kilos. At the touch of a button you can change from flat bags to doybags and from doybags to block bottom bags. The Doypack, or stand-up pouch, can stand upright and is therefore suitable for packaging many different foods (soup, sauce, meals, coffee, tea, etc.). We also see this variant frequently in the animal feed sector to pack both dry kibble and wet animal feed sustainably. Leepack has also been a household name in the filling and packaging of (sports) powders for years.
The pre-shaped stand-up pouches can be used almost anywhere, because the advantages over, for example, glass or tin are numerous.  By using flexible materials with possible barrier properties, the pouch is an excellent medium in the pasteurisation or sterilization process. In addition to the fact that heating is simple and fast, the temperature during the autoclave process is more manageable. In addition, stand-up pouches are less bulky, which means that more bags can be transported simultaneously during transport (more environmentally friendly), that more bags can be stored (space saving) and that more bags can be placed on the shelf. Since Doypacks have excellent printing and printing capabilities, it is possible to give products their own identity with which a distinctive character and stopping power can be created on the shelf.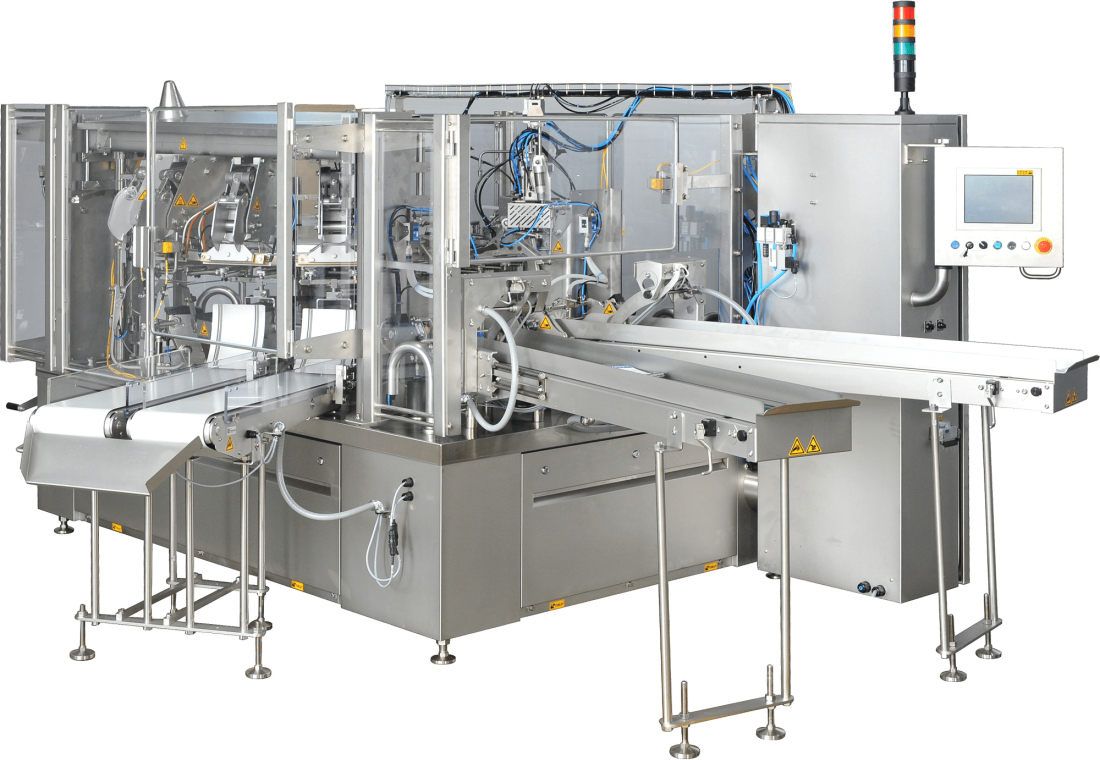 Your partner in packaging
Innovative solutions for efficient and goal oriented packaging.
Packaging machines
Sustainable, reliable and fast – delivered turnkey.
Design and engineering
Creating a solution for each specific application; customized machine building starts with engineering.
Service and maintenance
24/7 technical support; from commissioning to preventive maintenance.
Leepack Simplex
Intermittent, rotating carousel for handling one preformed bag per stroke. The rotation of the carousel ensures that the bag passes through several stations where a specific handling takes place, such as labeling and printing, opening the bag, filling or sealing.
Download datasheet (.pdf)
Leepack Duplex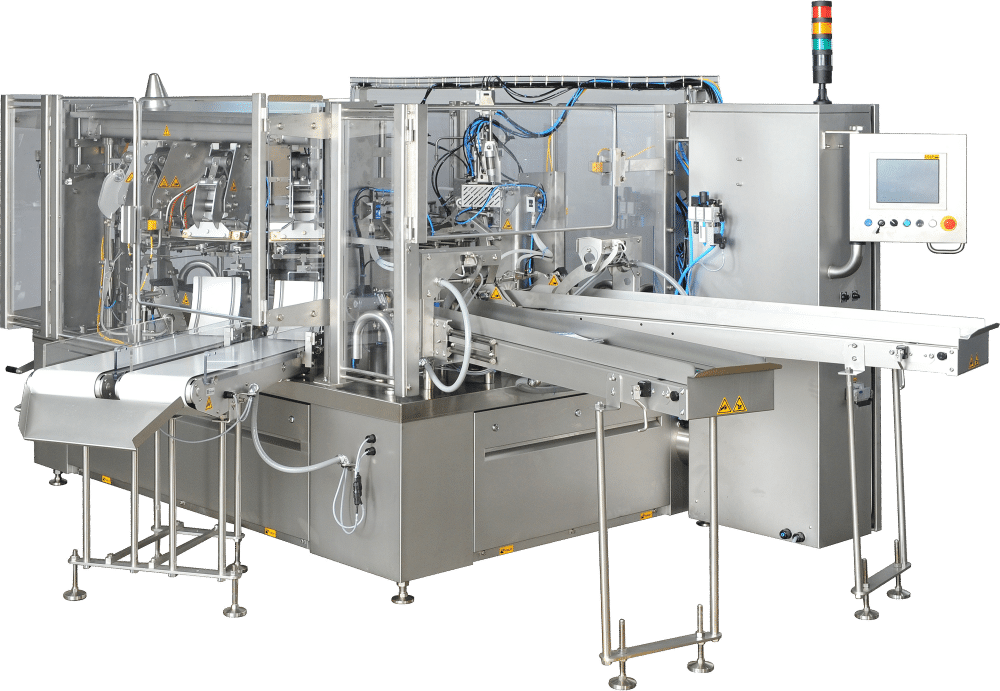 Duplex machines double the capacity. Per station, the carousel has a double set of grippers, to process two bags at once. These machines are often used for large production volumes or to obtain a higher output for products with a long dosing time. Think of ready-made meals, snacks and pet food.
Download datasheet (.pdf)
Leepack Quadruplex
The Quadruplex machine is ideal for packing smaller quantities or low volumes in preformed bags at high speed. The carousel has 4 sets of grippers per station, to process four bags at the same time. The maximum output is 160 packages per minute. Also available as a turnkey solution including multihead weigher, product feed, etc.
Download datasheet (.pdf)
Projects with this machine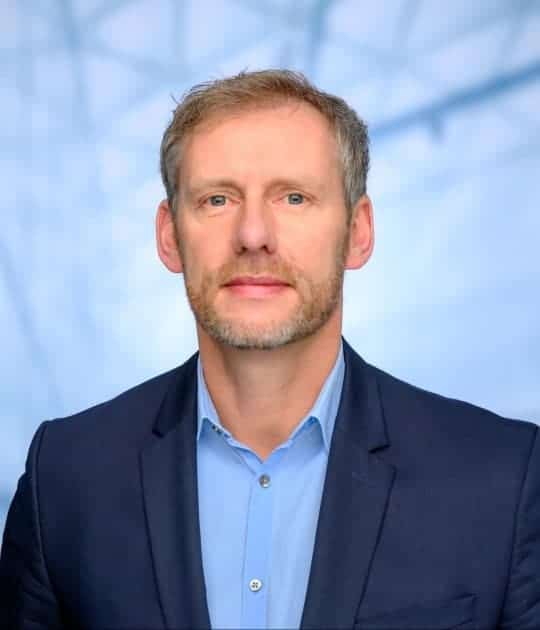 "Thanks to my technical background, as a salesperson, I can immediately offer my customers a tailor-made solution."
Erwin Middelhoff
Commercial Director
Pack your product