Driven by the world of technology and its boundless potential to transform business.
Boost your business's competitive edge with our cutting-edge solutions. Embracing complex processes, our technology-driven approach revolutionizes packaging solutions.
At Omori Europe, we pride ourselves on our comprehensive in-house services. From engineering and machine development to full-scale production lines, we handle every aspect of your project. Our commitment extends from initial setup and commissioning to ongoing service and maintenance. Trust us as your reliable packaging partner, offering a seamless, all-in-one solution to meet all your packaging requirements.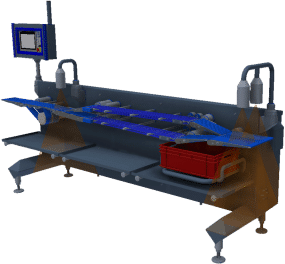 Tailor-made solutions
Customized solutions for your unique needs
The field of mechanical engineering has long captivated professionals with its allure. With the advent of state-of-the-art CAD-CAM systems and cutting-edge machining centers like 3D printers and laser cutters, the realm of possibilities has expanded infinitely. Anything you can imagine, you can bring to life!
In recent years, Omori Europe has transformed from a distributor with exclusive partnerships into a pioneering packaging machine manufacturer. To meet the growing demand for highly specialized applications, we have intensified our focus on engineering and producing bespoke machines and components.
70 years of expertise in packaging machines for vital products
At Omori Machinery, we specialize in developing packaging machines for essential items that enhance the lives of both humans and animals. From food and daily necessities to medicines, our solutions cater to diverse needs. Since our establishment in 1948, we have consistently met customer expectations while embracing the challenges of our ever-evolving world. Our unwavering commitment remains: to bring our customers' dreams to fruition.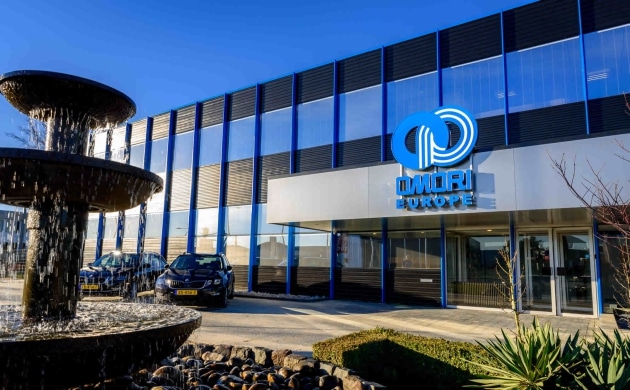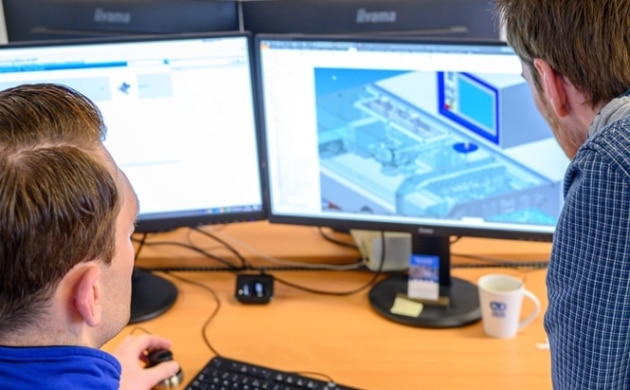 Innovative design and engineering for tailored solutions
From standard machines to seamlessly integrated production lines, our skilled engineers possess the essential expertise and knowledge to craft customized solutions for every unique application. Our prowess lies in meticulously analyzing production processes, enabling us to optimize them with greater intelligence, efficiency, and speed. With years of experience, technical acumen, and innovative capabilities, we strive to engage in early collaboration, actively participating in the entire process from conceptualization and engineering to production and installation.
24/7 service at your disposal
No matter your location or requirements, our team of experts is always available to assist you. With quick response times and timely repairs, we minimize downtime and ensure swift recovery from any malfunctions. Our utmost priority is to maximize the performance and efficiency of your packaging lines, ensuring seamless operations at all times. Count on us to deliver unrivaled support, whenever you need it.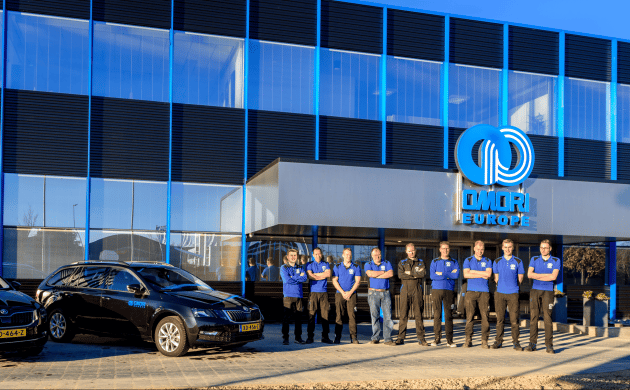 Turnkey solutions
As your trusted one-stop service provider, we offer a complete range of services encompassing design, installation, and maintenance. 
Reliability you can trust
Integrity is at the core of our values. We consistently deliver on our promises, ensuring that our actions align with our words. 
Pioneering innovation 
At Omori Europe, we strive for continuous innovation, revolutionizing packaging through our creative and environmentally friendly solutions.
Environmental 
We are dedicated to minimizing our environmental footprint and making positive contributions towards reducing overall impact. 
Join our dynamic team at Omori Europe
With a global workforce of 800 employees, our Netherlands-based team consists of approximately 50 dedicated colleagues who provide exceptional customer support across Europe from our headquarters in Oldenzaal. Combining the renowned Twente spirit of practicality and innovation, we continuously enhance our packaging lines with unwavering passion and cutting-edge technology. Discover the perfect blend of passion and technology at Omori Europe.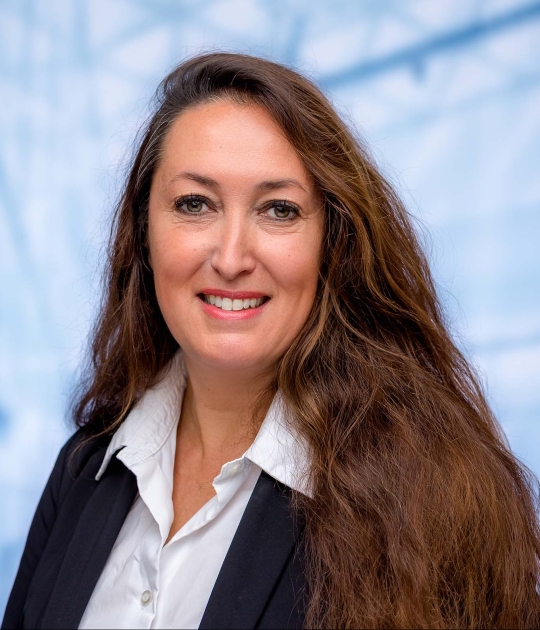 "With our highly motivated team and extensive technical expertise, we possess the agility to swiftly address the ever-changing demands and desires of consumers. Our proactive approach allows us to stay ahead of the curve, ensuring that we can efficiently cater to evolving market trends and deliver solutions that surpass expectations."
Maureen Geeraths
Managing Director
Pack your product