Passionate about technology and the limitless possibilities that technology has to offer
We enable our customers to distinguish themselves from their competitors. We dive into challenging processes, using technology to create innovative packaging solutions.
Typically our approach is that all projects are carried out entirely in-house and turnkey. We take care of everything from engineering to development of the machines and complete production lines and from commissioning to service and maintenance. Omori Europe is your reliable packaging partner and one-stop service provider for all packaging needs!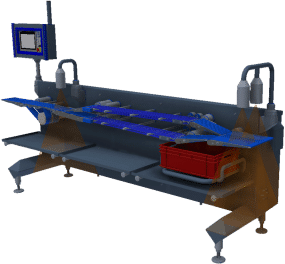 Tailor-made solutions
Mechanical engineering has always been an interesting profession. Due to the availability of modern CAD-CAM systems and the associated machining centers, such as 3D printers and laser cutters, the possibilities have become virtually unlimited. Everything you can think of you can also make!
In recent years, Omori Europe has developed from a distributor with exclusive agencies to a manufacturer of packaging machines. Due to the demand for increasingly specific applications, we have started to specialise more in engineering and production of machines or parts thereof.
70 years of experience
Packaging machines for products that are essential for human and animal life, such as food, daily necessities, and medicines. Since the establishment of Omori Machinery in 1948, we have always met the needs of our customers and at the same time have taken on the challenges of our time. All this with the aim of shaping the dreams of our customers.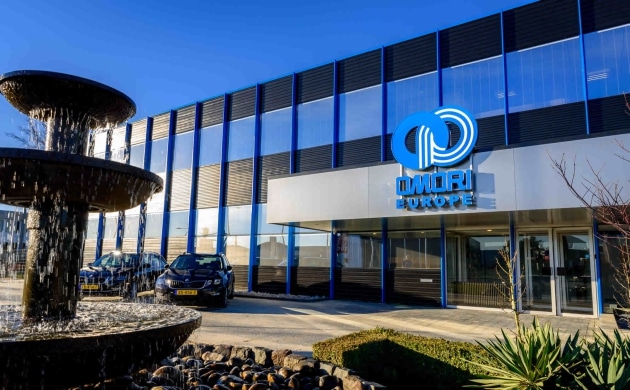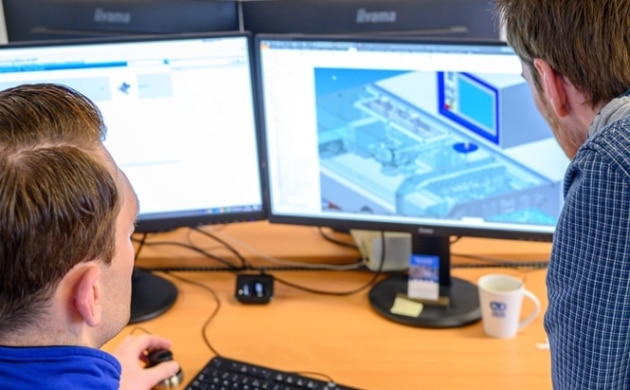 Design and engineering
To cover the full spectrum from standard machines to fully integrated production lines, our engineers have all the necessary knowledge and expertise to create tailor-made solutions for each specific application. Our strength lies in analysing production processes to set them up smarter, more efficiently and faster. This requires years of experience, technical knowledge and innovative capacity. We therefore like to sit at the table as early as possible to get into the complete process of concept, engineering, production, and installation.
At your service 24/7
Wherever you are, whatever you need, expert support is never more than a phone call away. Short response times and timely repairs ensure that production can be resumed quickly after a malfunction. It is our priority to ensure that your packaging lines perform to the maximum with the highest efficiency.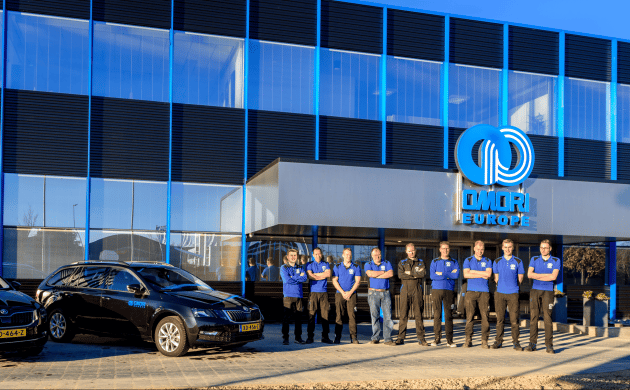 Turnkey solutions
You will find in us a one-stop service provider, for design, installation and maintenance.
Reliable
We do what we say and say what we do!
Innovative
Innovative packaging through creative and environmentally friendly solutions.
Environmentally conscious
To contribute to a further reduction of environmental impact.
Working at Omori Europe
Omori has 800 employees worldwide. The growing team in the Netherlands, is currently about 50 enthusiastic colleagues, we assist our customers within Europe from the head office in Oldenzaal. Thanks to our twente sobriety and creativity, we know how to improve our packaging lines every day.
Where passion and technology meet you will find Omori Europe.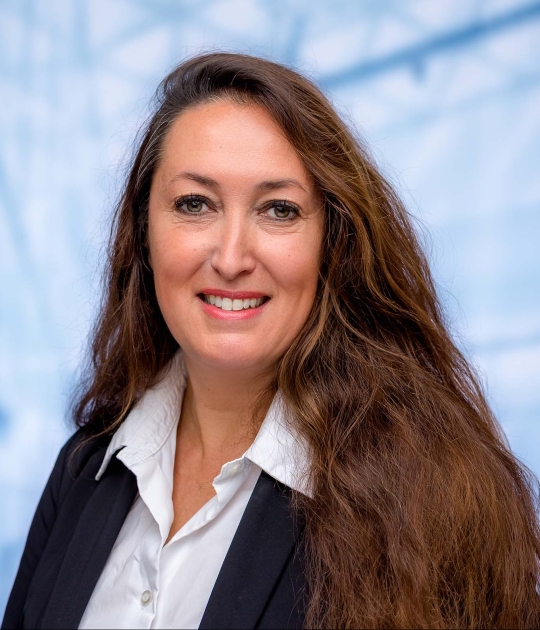 "Thanks to our motivated team and our technical knowledge, we can quickly respond to the constantly changing needs and wishes of consumers."
Maureen Geeraths
Managing Director
Pack your product