When it comes to packing fresh meat, specifically minced meat, in flowpacks, it's crucial to possess both technical machine expertise and comprehensive product knowledge. Achieving an extended shelf life and preserving the appealing red color of the meat are paramount considerations. Therefore, it's essential not only to focus on hygienic and clean importation methods but also to prioritize the highest possible product quality assurance.
Incorporating technical machine knowledge and product expertise is indispensable for optimizing the packaging process of fresh meat. By doing so, you can effectively extend the shelf life of the product while safeguarding its enticing red color. It is imperative to explore hygienic and clean importation techniques that guarantee the utmost standards of quality.
Additionally, by leveraging advanced technical machinery and comprehensive product knowledge, you can ensure that fresh meat is packaged in flowpacks with meticulous precision. This approach will contribute to both maintaining the desired product appearance and maximizing its shelf life.
Your partner in packaging
Innovative solutions for efficient and goal oriented packaging.
Packaging machines
Sustainable, reliable and fast – delivered turnkey.
Design and engineering
Creating a solution for each specific application; customized machine building starts with engineering.
Service and maintenance
24/7 technical support; from commissioning to preventive maintenance.
Sustainable Fresh Meat Packaging: Achieving 70% Foil Reduction with Flow Packs
Packaging fresh meat in flow packs, as opposed to trays, is an effective strategy that aligns perfectly with the sustainability objectives of the Dutch meat industry. With a goal of achieving a 30% reduction in energy consumption by 2030 compared to 2010, packaging plays a crucial role in the supply chain. By adopting Flowpack packaging for meat, a substantial contribution is made towards this objective.
One notable advantage of flow packs is the remarkable foil reduction of 70% achieved by replacing relatively thick shells with a thin mono-material film. This reduction significantly enhances sustainability efforts. Furthermore, this approach reduces the volume of both packaging materials and the packaged end products, resulting in fewer transportation movements and associated resource savings.
In addition to its environmental benefits, Flowpack packaging offers several advantages concerning food waste reduction. It provides essential protection to the meat, ensuring optimal shelf life and freshness. By maintaining product quality, flow packs minimize the likelihood of food waste, supporting the industry's commitment to sustainable practices.
By embracing flow packs for fresh meat packaging, the Dutch meat industry takes a significant step towards achieving its sustainability targets. This innovative approach not only reduces foil usage, but also enhances transportation efficiency and helps combat food waste while maintaining product quality and freshness.
Innovations in packaging fresh meat
Some innovative examples
In today's world, sustainability has become more crucial than ever before. Packaging serves essential functions in terms of product protection, shelf life extension, convenience, and food safety. However, it also has a notable environmental impact. In response to new legislation and increasing market demand, we have taken a proven packaging concept and further developed it into an innovative flowpack solution specifically designed for fresh meat.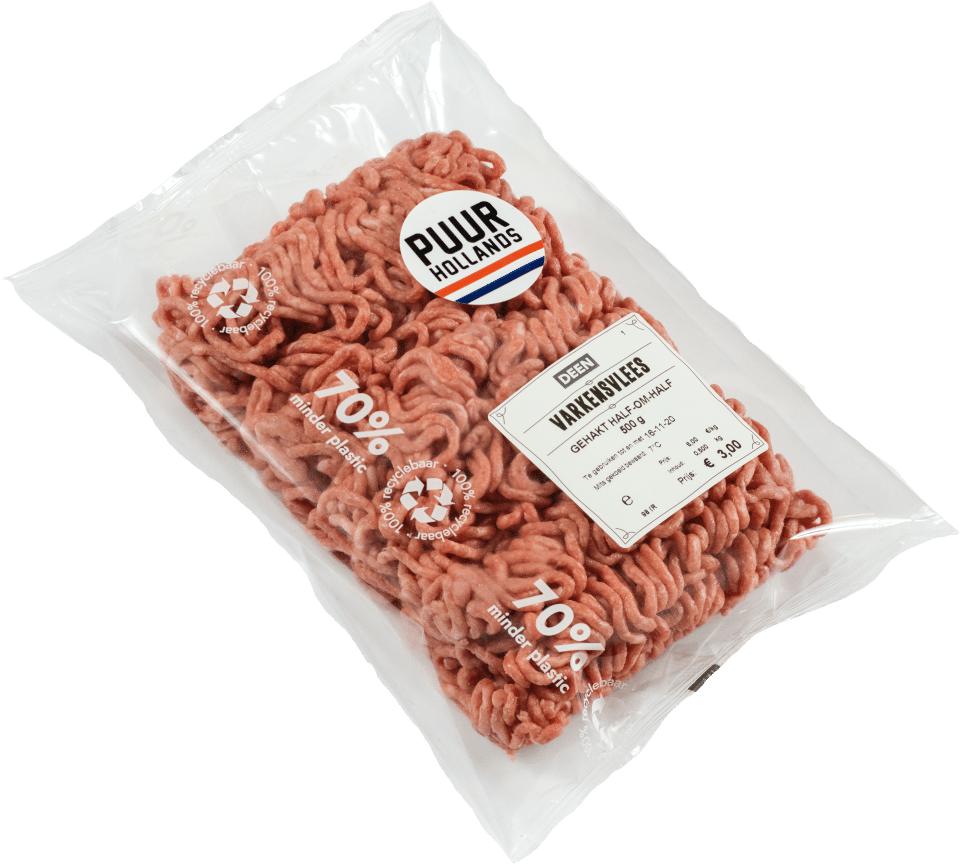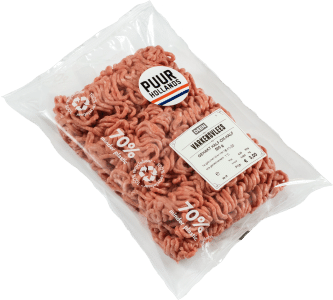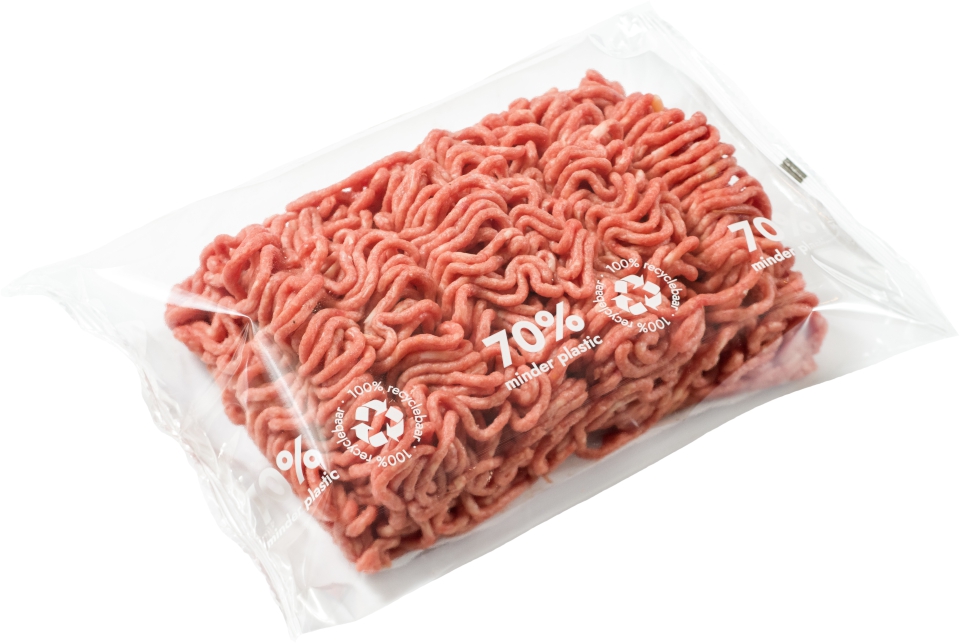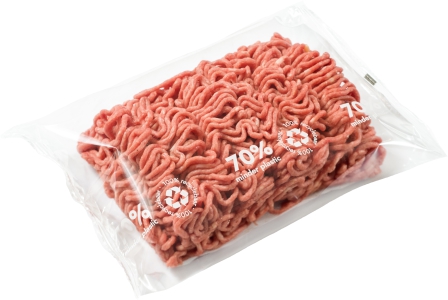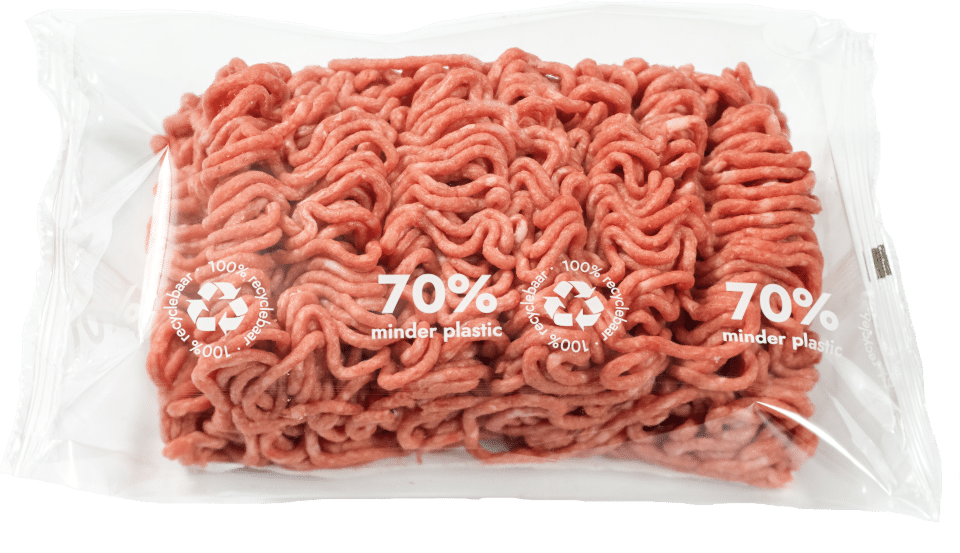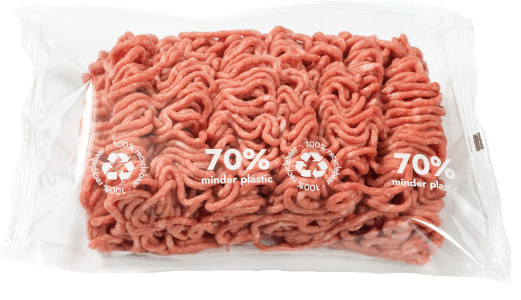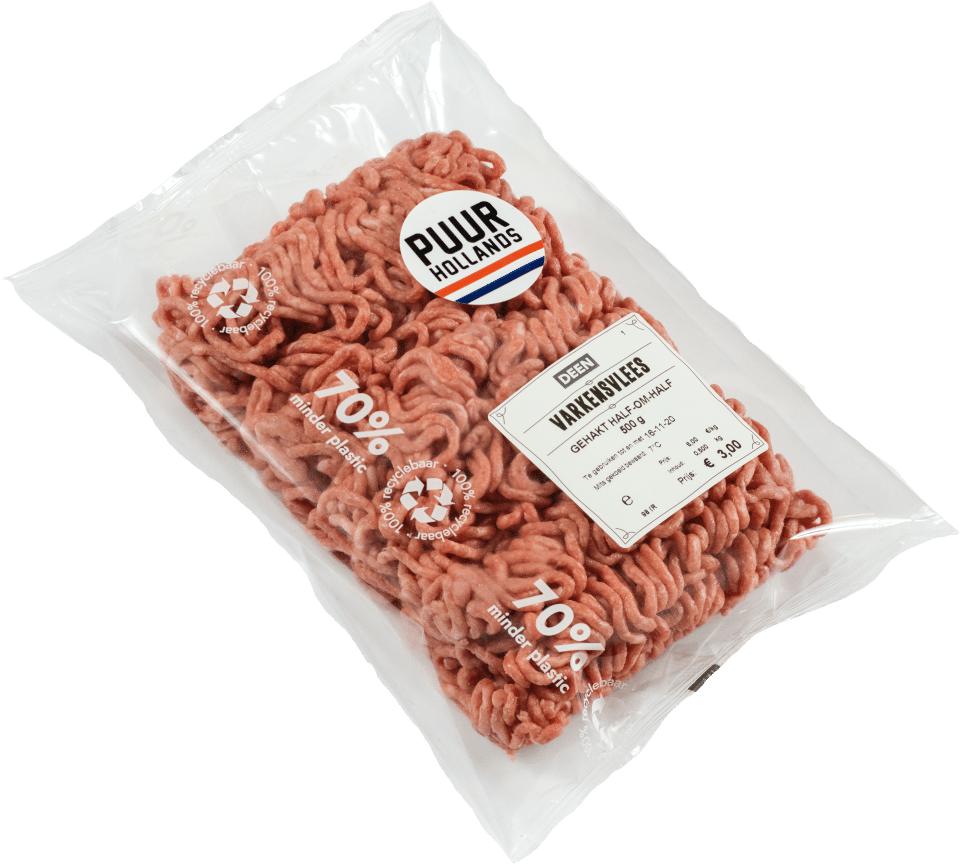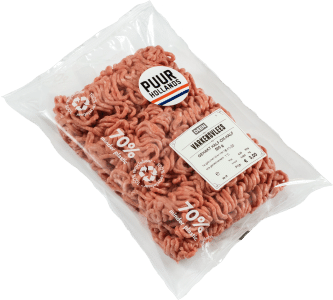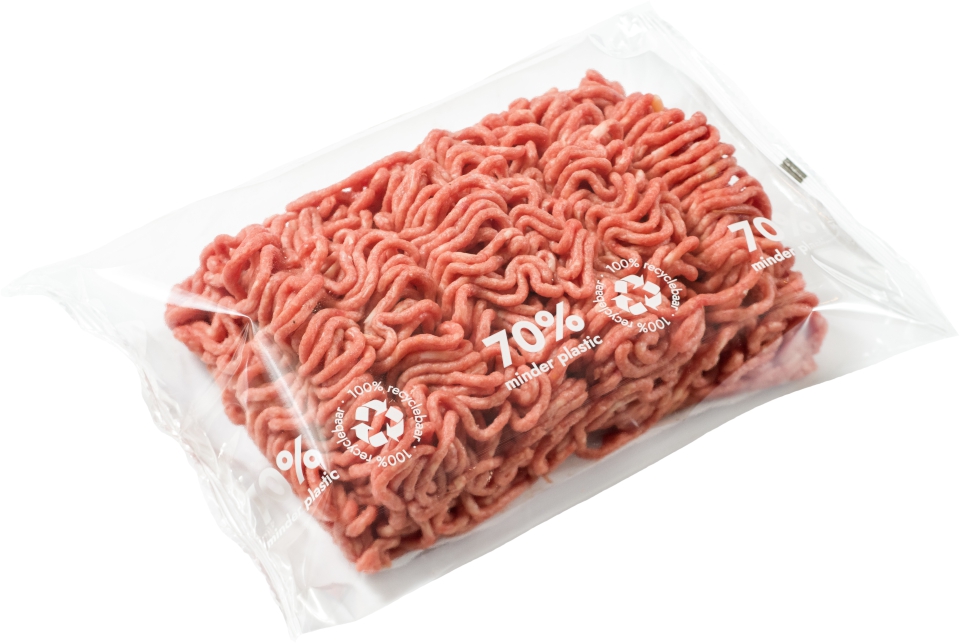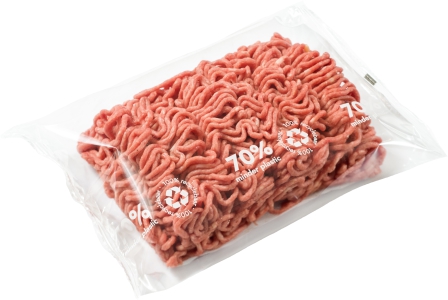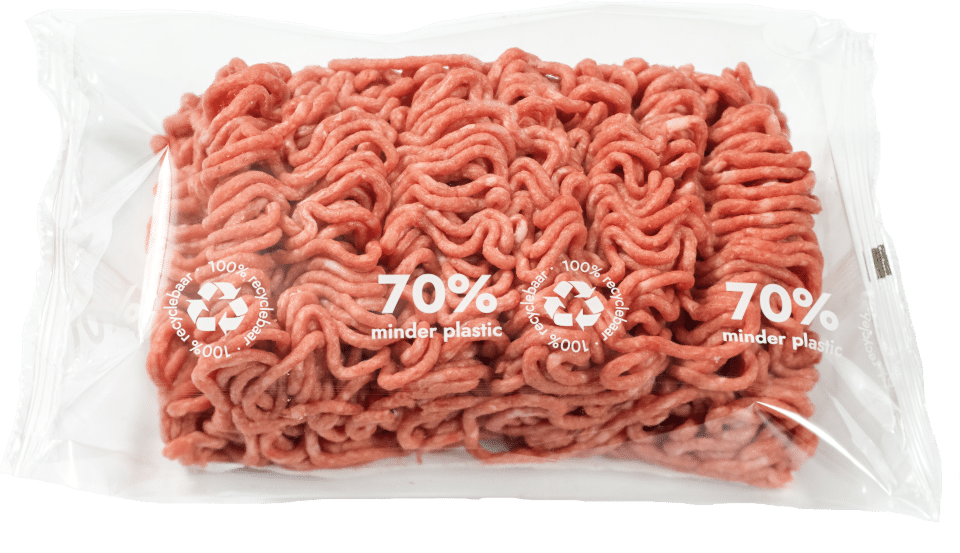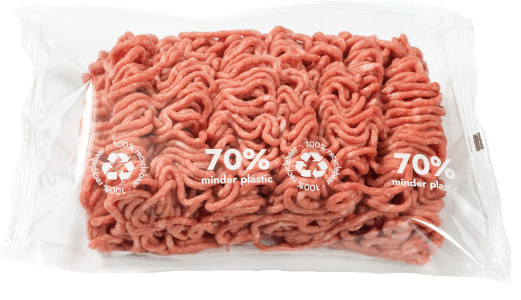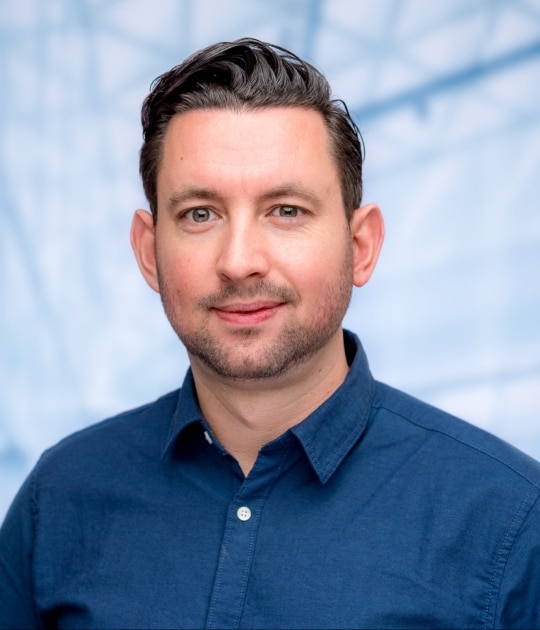 "Providing personalized consultation based on technical knowledge and experience allows me to guide customers through the decision-making process. By analyzing their packaging requirements and considering the capabilities and features of Omori machines, I can recommend the most suitable options. This ensures that customers invest in packaging solutions that align perfectly with their operational needs, maximizing efficiency and productivity."
Chris Westenberg
Sales executive
Pack your product