Doypack filling and sealing machines
Leepack is the world's leading manufacturer of Doypack filling and sealing machines. As the preferred supplier for the European market, Omori Europe offers the Leepack packaging machine for processing preformed Doypacks. Because the Doypack, or stand-up pouch, can be placed vertically upright, it is ideal for packaging a range of food products (soup, sauce, meals, coffee, tea, etc.). This variant is also often used to sustainably package pet foods, both dry pellets and wet chunks in gravy.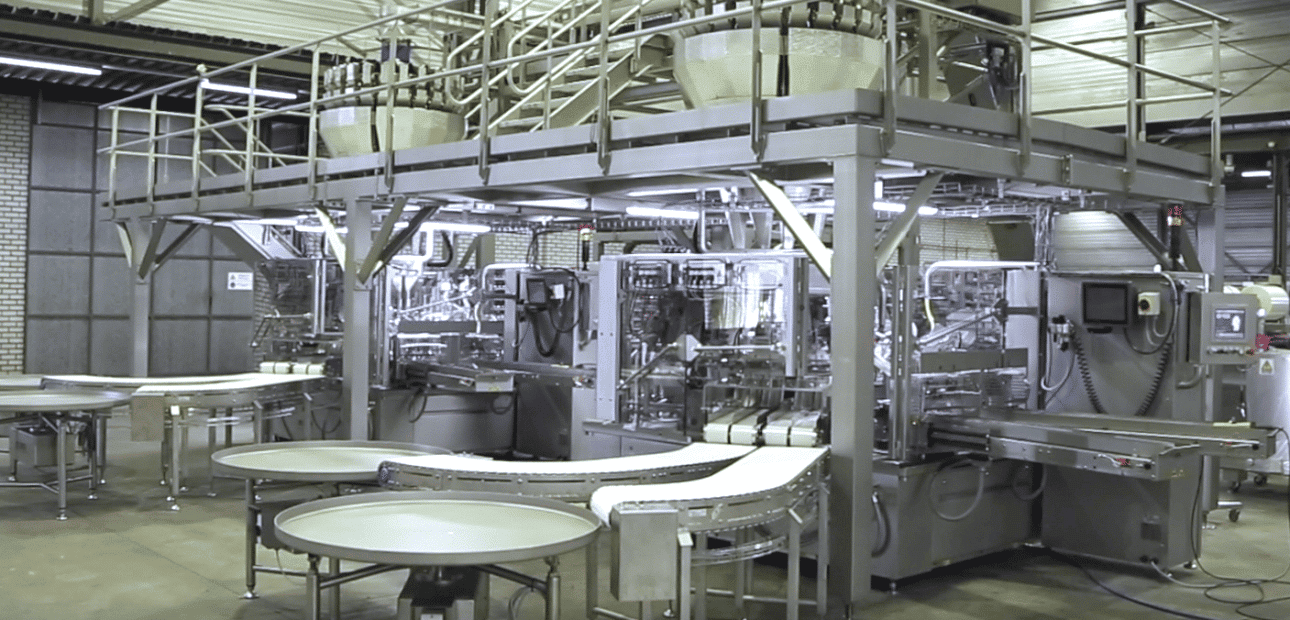 The Doypack machine in operation
The numerous advantages of preformed stand-up pouches compared to glass or metal mean that they can be used in most applications; When made from flexible materials, with barrier properties in some cases, the pouch is an excellent solution for the pasteurisation or sterilisation process. Besides the fact that the material heats up quickly and easily, the temperature can be controlled more closely during the autoclave process.
In addition, stand-up pouches are less bulky, which means that more pouches can be shipped simultaneously (more environmentally friendly), more pouches can be stored (space-saving design) and more pouches can be placed on the retail shelf. As Doypacks are also the perfect shape for high-quality printing and graphical designs, products can be given their own distinct identity to catch the consumer's eye and create high stopping power on the retail shelf.
The stand-up pouch is also very handy in use. The addition of a spout makes it easy to pour liquids out of the packaging, and a zipper can also be incorporated to make the pouch resealable. Furthermore, disposal of the empty packaging does not generate much waste.