The advantages of a Flowpack packaging machine
Are you looking for a packaging machine that does justice to your product's appearance and optimises user convenience and shelf life? A flowpack machine from Omori meets all these requirements and more. You can use it to pack a wide range of products rapidly, reliably and hygienically. Find out how we can improve your packaging process.A flowpack machine is also known as a flow wrapper or a Horizontal Form Fill Seal machine (HFFS). Omori Europe has built up an excellent reputation within this market, particularly in the resealable packaging segment, and offers you flowpack packaging machines that are guaranteed to meet or exceed ISO 9001 and JIS quality criteria. Whatever your industry.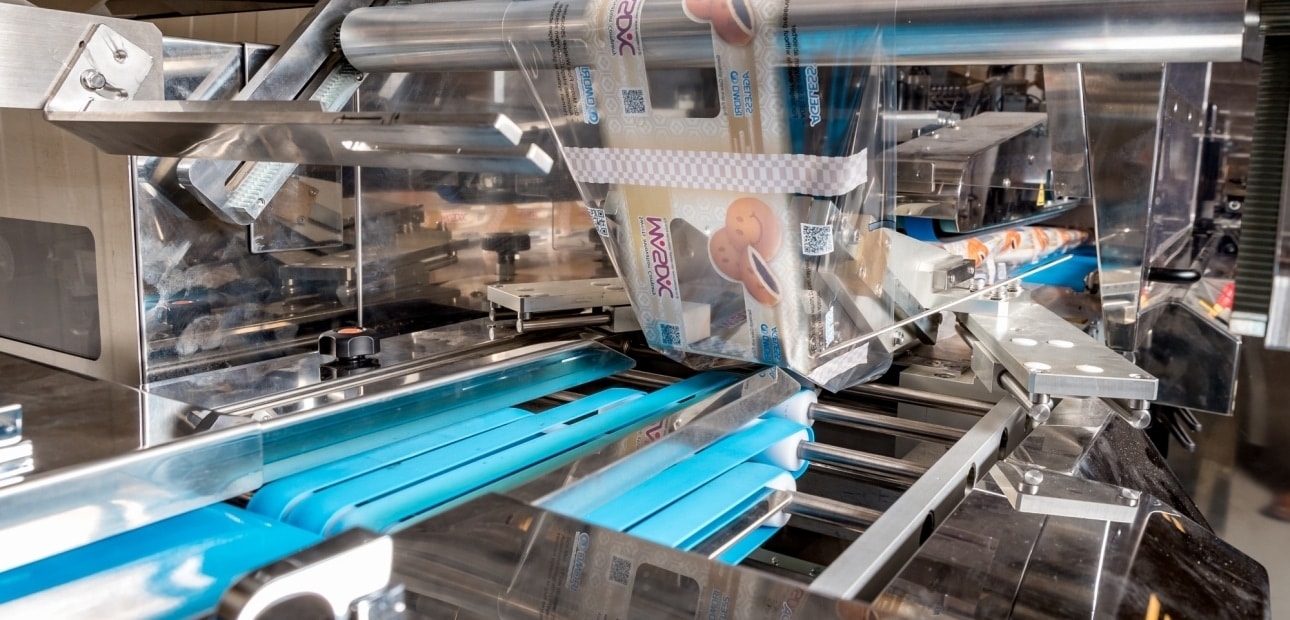 Flowpack machines for hygienically packaging food
Flowpack machines are widely used to package an extensive variety of food products. Production speed, hygiene and seal quality obviously play an important role, as does the functionality of the design for the end user. The easier a form of packaging is to use, the greater the likelihood that consumers will buy the product again.
So the packaging must not only be easy to open, you also need to be able to conveniently reseal it again. And, because you want to visually emphasise the quality of the product, the design of the packaging must also be attractive. This makes a flowpack machine the ideal solution for packaging products such as slices of cheese, sliced meat products and biscuits.
Flowpack packaging machine for pharmaceutical products
The food sector is not the only industry where flowpack packaging technology adds value: manufacturers of pharmaceutical products also achieve excellent results with our flowpack machine. This is because its environmental impact is minimal compared to other packaging solutions. In addition, the excellent hygiene and dimensional accuracy associated with this design make it ideal for use in this industry. The ability to maintain sterile conditions is a particularly important criterion. The flowpack machines from Omori Europe also differentiate themselves positively from other solutions in this respect. So it is hardly surprising that they are used to package medicines and related medical products.
A suitable flowpack machine for every application
Are you looking for a flowpack machine to optimise your production process? Omori Europe has a suitable packaging machine available for every conceivable application.
These are just a few of the advantages of Omori's flowpack machines;
– environmentally friendly thanks to low energy consumption
– short film changeover times
– reduced energy bills due to high efficiency
– reduced film consumption thanks to on-demand functionality (no product, no packaging)
– maintenance-friendly and minimal staffing required to operate the line
Would you like to receive more information about a specific flowpack packaging machine or arrange a non-binding meeting to discuss your needs? Please contact us via info@omorieurope.com or call +31 (0)88 666 7400.