Innovative flowpack packaging
As a manufacturer, you make your products with the utmost care every day; thoroughly inspecting and analysing the raw materials, determining the right recipe and shape and performing quality checks on the final product. So you obviously want to package them with the same care and attention to detail.
Over the years, Omori Europe has gathered a wealth of information and practical knowledge about the range of complex factors associated with optimal conservation (shelf life), hygiene and presentation. So it is hardly surprising that our packaging machines are widely used in the food industry and that we have become a recognised major player in the innovative flowpack packaging segment.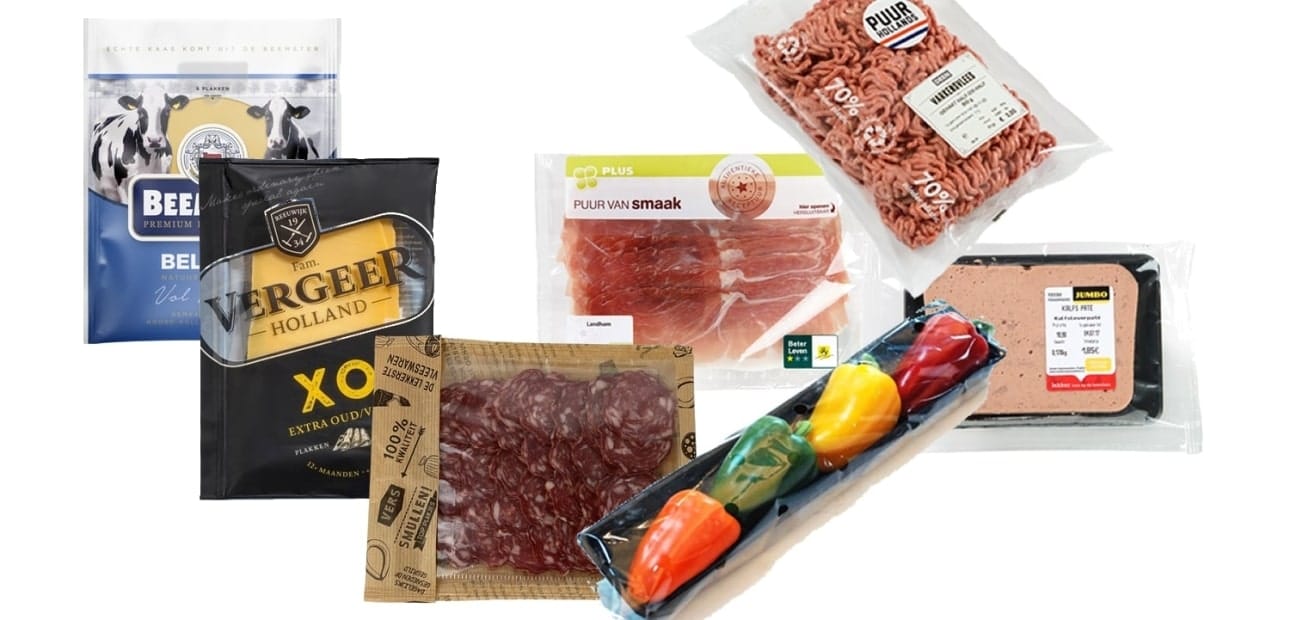 Reduced oxygen and hygienic packaging with innovative flowpack packaging
Generally, processed meat and cheese products are packaged in a process designed to reduce the level of oxygen in the packaging, also known as Modified Atmosphere Packaging (MAP). Neutral gases are used to replace oxygen and create a modified atmosphere for these products – this has a bactericidal effect and ensures that the products retain their colour. This modified atmosphere is not unhealthy as the gases injected into the packaging are all gases present in the air we breathe. The only difference is that they are added in a different formulation. The main benefit of reduced oxygen packaging is that it looks extremely attractive. The top film is stretched tautly over the tray, so there is more space for a printed design or labels and there is less visual distortion. A further advantage of ROP is that the slices of cheese and processed meat products can also be separated more easily than in the case of vacuum packaging.
How is the packaging formed?
A flowpack machine is used to form this type of packaging. The flat film is wrapped around the product by a forming collar and the edges and joint are subsequently heat-sealed. There are further variants, such as the fastpack process. This process is mainly used for sliced cheese and processed meat products and works according to the same principle. The added convenience of flowpack packaging relative to vacuum packaging, which uses the thermoforming technique, is that flowpack packaging is easy to open. There is also a resealable variant which prevents food waste.
All the advantages of Omori's flowpack technology at a glance
– film savings relative to the thermoforming process
– infinite variety in terms of dimensions
– less food wastage
– cost-saving packaging solution; easy to maintain and minimal manning to keep the line running
– low space requirement due to the packaging machine's small footprint
– reduced logistics costs due to weight-saving packaging
Innovative flowpack packaging: we work with you to optimise your packaging process!
We have the equipment for effectively packaging your products and achieving the desired retail presentation. Our team of specialists advises you on the design, layout, engineering and manufacture of your machines. Obviously, we also commission your complete production lines. Together, we run through a proven process to assess the possibilities and application approach within your organisation.