About us


Unlocking the Potential of Intelligent Machinery
At Omori Europe, our expertise goes beyond selling machines. We specialize in engineering, developing, and constructing complete packaging lines for clients across Europe and beyond. Our services extend to various industries, including food, animal feed, non-food products, and pharmaceutical applications. As your trusted partner, we offer turnkey solutions, ensuring that every aspect of your packaging process is meticulously taken care of.
Our commitment to your success doesn't end with the installation of the packaging lines. We provide comprehensive support throughout the entire lifecycle of the equipment. From commissioning to regular maintenance, our dedicated team is at your service. In the event of emergencies, our 24/7 service team is just a call away, ready to assist you promptly.
We prioritize optimizing the performance and efficiency of your packaging lines. Our goal is to ensure that your operations run smoothly, maximizing productivity and minimizing downtime. With our total packaging solutions, you can trust that your packaging lines will operate at their full potential, delivering exceptional results.
Partner with Omori Europe for comprehensive engineering, development, and maintenance services, and experience the difference of a total solution provider committed to your success.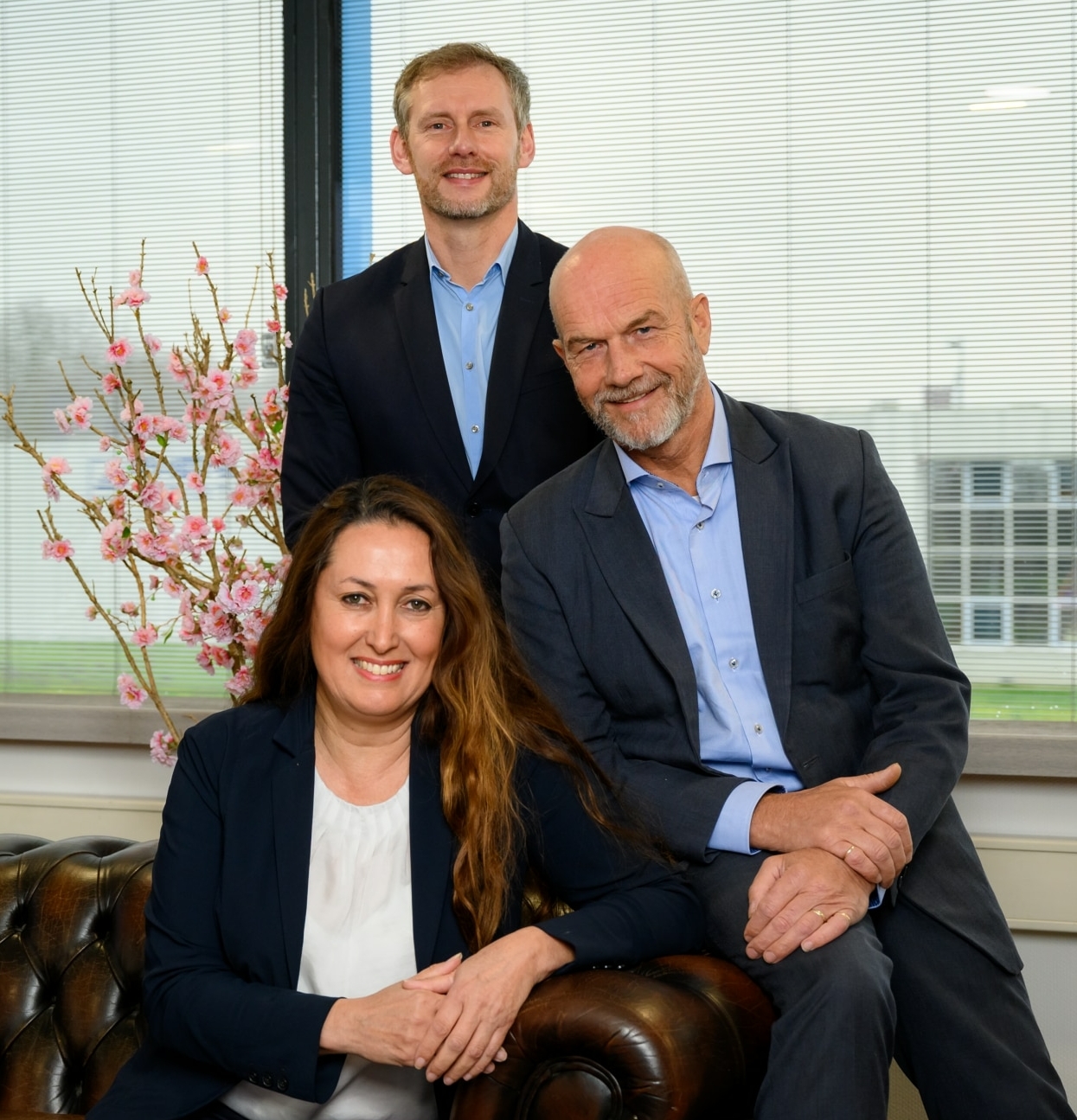 The Rich Heritage of Omori Europe: Pioneering Packaging Solutions since 1948
Omori Europe traces its roots back to 1948 when Mr. Shozo Omori embarked on a journey in his garage, building his first small machine and laying the foundation for Omori Machinery Co. Ltd. This marked the beginning of a remarkable legacy, marked by the introduction of numerous cutting-edge machines and innovative technologies to the market. Notably, Omori's expertise in manufacturing state-of-the-art stretch wrappers and Flowpackers for the food and pharmaceutical industries became the company's core specialization.
As part of Omori Japan's global expansion strategy, our European division is dedicated to furthering this vision, aspiring to become the world's leading provider of Flowpackers. Over the years, we have expanded our range of packaging machines and proudly serve as the official dealer of Leepack stand-up filling and sealing machines, as well as Tsubakimoto production machines for pyramid-shaped tea bags. Additionally, our collaboration with Selo empowers us to offer complete production lines, delivering comprehensive packaging solutions to our valued clients.
Beyond being mere suppliers of packaging machines, we believe in forging meaningful partnerships. We take the time to sit down with you, listen to your requirements, and understand your expectations. Together, we explore avenues for mutual growth and innovation, optimizing product innovations and category management. By staying attuned to trends and understanding consumer needs, we strive to strengthen each other and foster collaboration that truly matters. This is the essence of "innovation that matters" at Omori Europe.
With a rich history and a commitment to excellence, we are ready to embark on a journey of innovation and collaboration with you, creating packaging solutions that meet your specific needs and drive your business forward.
19
44
Founding of Seffelaar & Looyen (SELO) in The Hague
19
48
Founding of Omori Machinery by Shozo Omori
19
79
SELO starts selling Omori machines
19
84
Move Omori HQ to current location in Saitama
19
96
Introduction of stand-up pouch machines
19
98
Introduction of resealable packaging
20
05
Introduction high speed pyramid tea bag machine
20
15
Omori Machinery Japan acquires Selo shares
20
15
Founding of Omori Europe B.V. in Oldenzaal
20
18
Separation of process technology Selo and relocation to Hengelo
20
18
Omori Europe B.V. opens new office and produces packaging machines in Oldenzaal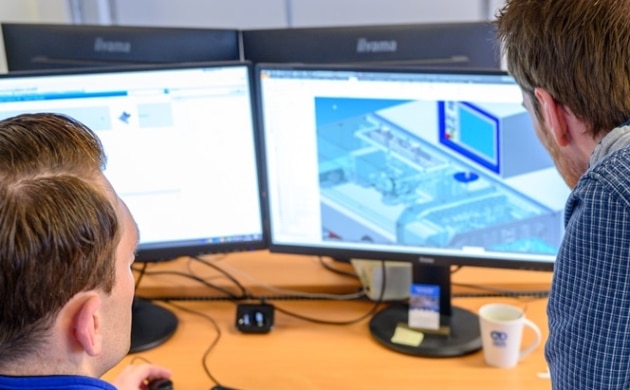 Comprehensive Design and Engineering Solutions
At Omori, we offer a comprehensive range of design and engineering services to cater to the diverse needs of our clients. From standard machines to fully integrated production lines, our team of skilled engineers possesses the necessary knowledge and expertise to develop tailor-made solutions for each specific application.
Our strength lies in our ability to analyze production processes and optimize them for improved efficiency and productivity. With years of experience, technical expertise, and innovative thinking, we excel at setting up smarter, more efficient, and faster production systems. We understand the importance of a seamless and streamlined process, which is why we encourage early collaboration with our clients.
24/7 technical service
At Omori, we understand the critical importance of uninterrupted production and the impact that downtime can have on your business. That's why we are committed to providing expert support whenever and wherever you need it. With our 24/7 service, a team of experienced professionals is just a phone call away, ready to assist you.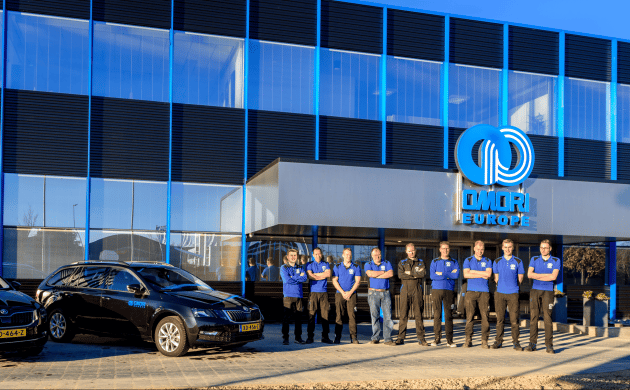 Customized Automation and Control Solutions
Our dedicated Automation & Control Team is composed of highly skilled software engineers and electrical designers. With their expertise and technical knowledge, we can design and implement automation and control systems that are precisely tailored to your specifications. Whether you require advanced software development, intricate electrical designs, or a combination of both, our team is equipped to deliver cutting-edge solutions.
Leading the Way in Manufacturing and Parts
Omori Europe has undergone a transformative evolution, transitioning from a distributor with exclusive agencies to a prominent manufacturer of packaging machines. While we continue to collaborate with our esteemed partners worldwide to source high-end equipment, our focus has shifted towards specialized engineering and production to meet the growing demand for specific applications.
As the demand for tailored solutions has increased, we have dedicated our expertise to the development and manufacturing of machines and parts in-house. Our commitment to precision engineering and quality production allows us to deliver customized solutions that align precisely with your unique requirements.