In
Food Packing Ready meals
The pouches from HAK are a must have
Health and sustainability are familiar concepts within HAK. The motto of the Hak family is 'life from dependence' and the principle of reciprocity and respect for people and nature is central. In everything they do.
Endproduct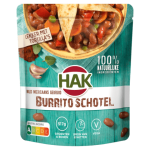 Machine used
Packaging machine Leepack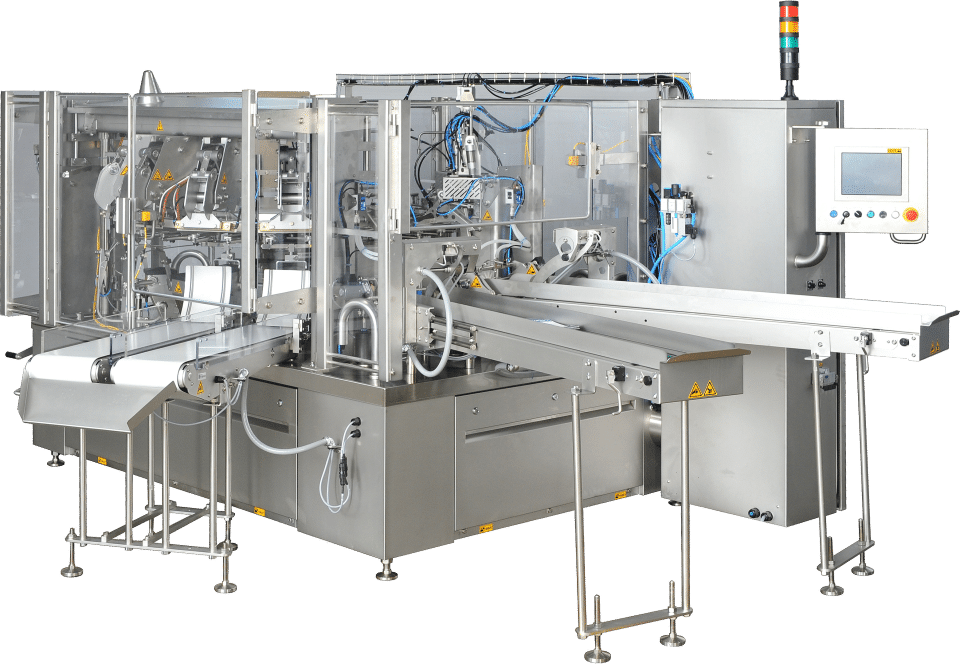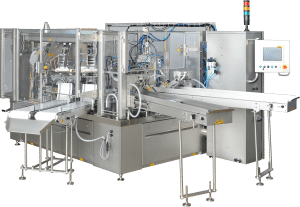 The packaging solution for vegetable dishes from HAK
A complete production line has been designed and installed for filling the pre-formed stand-up pouches with the HAK vegetable dishes, from unloading the big bags to the outfeed belt fitted with a bag roller.
2 big bags hang in an unloading system and are unloaded simultaneously with the possibility to process 2 different products such as beans and dry legumes or vegetables (peas, carrots, maize, green beans, beet cubes). Below the unloading stations are 2 short vibrating troughs to load the Z-feeder conveyors evenly. These elevator belts ensure a controlled supply from the bulk to again 2 vibrating troughs, these are placed at the top of the platform. Various sensors regulate the level in the vibrating feeders and ensure an automatic start/stop.
Both tracks are used to supply a multihead weigher with product. By means of a diverter valve between the multihead weigher and the Leepack stand-up pouch packaging machine, a certain amount of legumes/vegetables is always poured into the bag. After depositing these solid components, the sauce is filled into the bag with a piston filler. After that, the filling is ready and a gas mixture is added for the sake of shelf life. The bag is then closed with an ultrasonic seal to guarantee a tight bag. To create a nice sealing edge on the bag, a heat seal is also applied. The bags then leave the Leepack machine and are flattened with a roller for further automatic downstream processing.