In
Food Convenient ready meal packaging
Must-Have Pouches from HAK: prioritizing health and sustainability
At HAK, health and sustainability are deeply ingrained in our values. The Hak family motto, 'life from dependence,' reflects our commitment to reciprocity and respect for both people and nature. These principles guide everything we do.
Discover the essential pouches from HAK that you can't afford to miss. We prioritize your well-being by offering products that are both nutritious and environmentally conscious. With every pouch, you can trust that we've taken great care to ensure the highest standards of quality.
Experience the difference of HAK's pouches, where health and sustainability come together harmoniously. Our dedication to a better world drives us to deliver exceptional products that align with your values. Join us in embracing a lifestyle that nourishes both your body and the planet.
Endproduct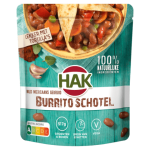 Machine used
Packaging machine Leepack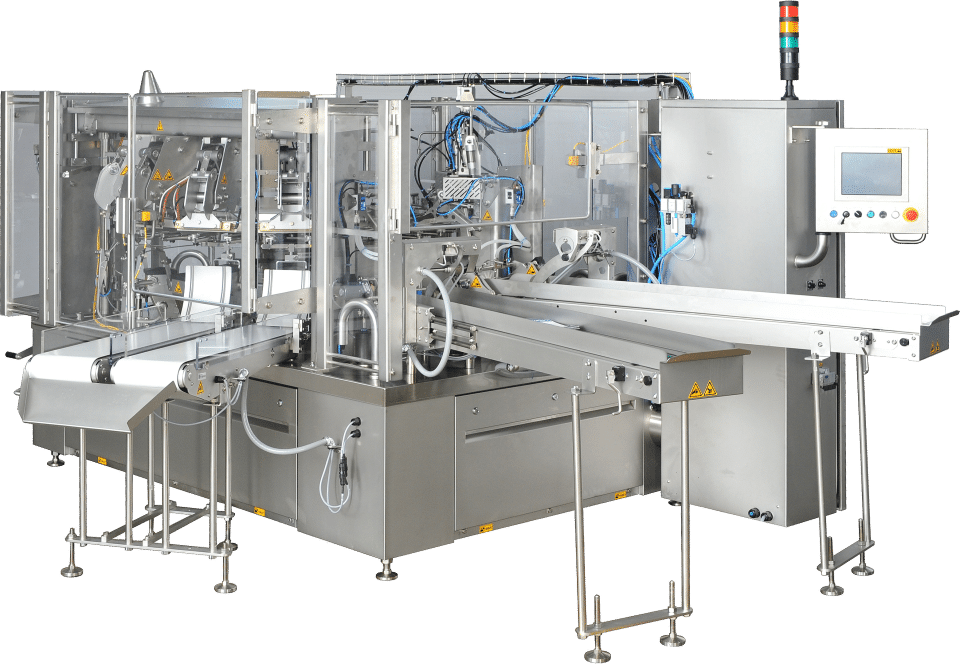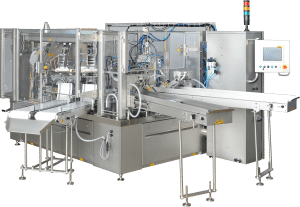 HAK's packaging solution for vegetable dishes: efficient and precise
Experience the seamless production line specifically designed for filling pre-formed stand-up pouches with HAK's delectable vegetable dishes. Our state-of-the-art system ensures precision and efficiency from unloading the big bags to the final packaging process.
Our advanced setup accommodates two big bags simultaneously, allowing for processing of different products such as beans, dry legumes, or a variety of vegetables like peas, carrots, maize, green beans, and beet cubes. Vibrating troughs evenly load Z-feeder conveyors below the unloading stations, ensuring a controlled supply. The top platform features two vibrating troughs, regulated by sensors for automatic start/stop functionality.
Both tracks seamlessly supply the multihead weigher, accurately measuring the perfect amount of legumes or vegetables to pour into each bag. A diverter valve allows for smooth transition between the weigher and the Leepack stand-up pouch packaging machine. After depositing the solid components, our piston filler carefully fills the bag with delicious sauce. To maintain shelf life, a gas mixture is added, and the bag is securely sealed using an ultrasonic seal. Additionally, a heat seal is applied for a visually appealing sealing edge. The bags then continue downstream for further automatic processing, flattened with a roller.
Trust HAK's packaging solution for vegetable dishes to deliver efficiency, precision, and optimal freshness. With our advanced production line, we ensure that every pouch is filled with the finest ingredients, guaranteeing a delightful culinary experience for our customers.