Achieving 60% filmreduction with Omori BDF-packagingmachines
Omori Europe reintroduces the BDF-packagingmachines. Reintroduction means that these machines are made in Oldenzaal and built from European components. The result is super-tight shrink-wrapped packaging, in which the products are packaged under a modified atmosphere. However, laminates can also be processed with the current generation of BDF machines.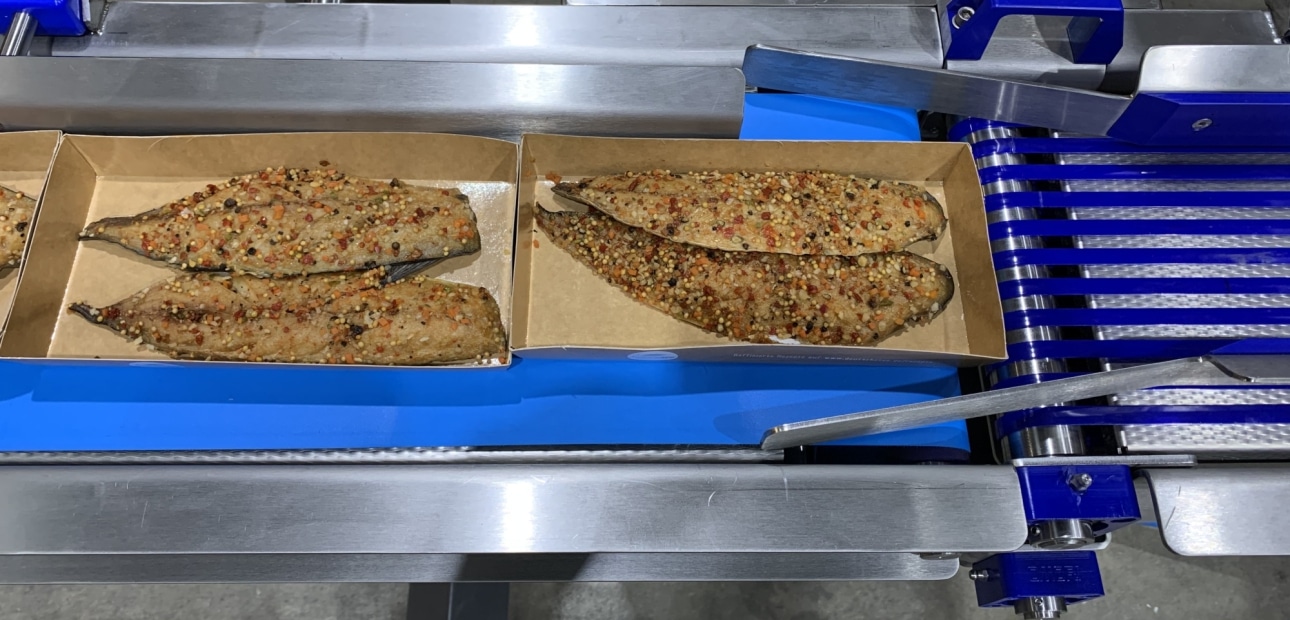 A final packaging with a crystal-clear appearance
The ultra-thin BDF (Barrier Density Film) film is therefore a shrink film that is very suitable for packaging fresh or smoked fish, cheese, meat or pizzas. Because this foil has a so-called barrier layer, the products can also be gassed.
The packaging process is almost identical to that of a flow packer that packages under MAP (Modified Atmosphere Packaging), but because the tray passes through a shrink tunnel after packaging, the film is pulled tightly around the tray at a temperature of 120 to 160 degrees. This creates a final packaging with a crystal-clear appearance, an optimal view of the product and an extended shelf life.
Filmreduction with Omori BDF-packagingmachines; BDF 33% lighter than a normal flowpack packaging
A Barrier Density Film is completely in line with this time because it is above all sustainable. When using a 14 micron BDF film, 60% less film is used compared to conventional laminate films. This makes it 33% lighter than a normal flowpack packaging. It is even 3x thinner than conventional thermoforming materials!
For more information about BDF, MAP packaging or film reduction, we would like to get in touch with you.
Deutsche See packs sustainably with Omori flowpackers
"With us, not only are the fish and seafood sustainable, but also the packaging that comes with it," says Deutsche See. A modern and sustainable packaging design has been developed for the high-quality range of fresh and smoked fish, and Omori Europe's packaging machines are used with great satisfaction.